The House of Esterházy (also spelled Eszterházy) was a Hungarian noble family in Hungary beginning in the Middle Ages. From the 17th century they were among the great landowner magnates of the Kingdom of Hungary, during the time it was part of the Habsburg Empire and later Austria-Hungary. The Esterházys arose among the minor nobility of the northern part of the Kingdom of Hungary (today's southwest Slovakia). This is reflected in the full name of the family, Esterházy of Galantha, Galanta being a small town east of Bratislava, then capital of Hungary, now capital of Slovakia. The family rose to prominence under Count Nikolaus Esterházy (1583-1645) and his son, Prince Paul Esterházy (1635-1713). In the 17th century, after Nikolaus' acquisitions, the family split into four main family lines:
* the older Forchtenstein (Hungarian: Fraknó) line : founded by Nikolaus Esterházy, main seat: Eisenstadt (Kismarton)
* the younger Forchtenstein line
* the Zvolen (Zólyom) line: founded by Paul Esterházy (died 1641)
* the Csesznek line: founded by Daniel Esterházy (died 1654)

In 1626 the Esterházys were granted the title of Count and in 1712, the older Forchtenstein line received the title of (Ruling) Prince by the Holy Roman Emperor. The success of the family arose from the steady accumulation of land, and loyalty both to the Roman Catholic Church and to the Habsburg Emperor. The latter factor was perhaps the most important. A consistent theme of Hungarian history was an ardent and sometimes violent wish to become free of Austrian rule, a wish that was finally fulfilled at the end of the First World War. The Esterházy princes were consistently loyal to the Habsburg monarchy, and on several occasions rendered vital services to it in times of crisis. These included the Turkish siege of Vienna in 1683, and the outright occupation of Vienna by Napoleon in 1809.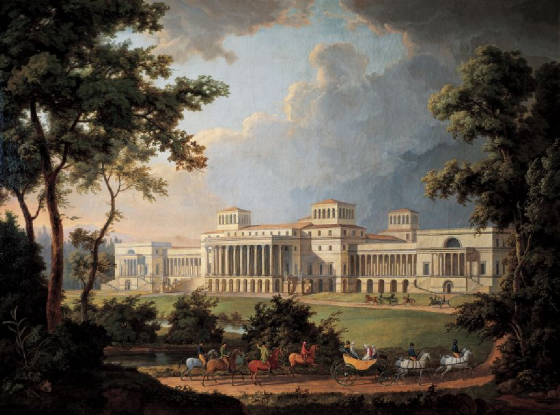 The family acquired its property in three principal ways: redistribution of land taken from Protestants in the Counter-Reformation, redistribution of land conquered from the Turks, and felicitous marriages. Most of these lands were situated in present-day Austria, Slovakia and Hungary. The family ultimately became the largest landowners in the Habsburg Empire, and their income sometimes exceeded that of the Emperor.
The Titles and Styles of the Princely House
The members of this section of the family bear the title Prince or Princess Esterházy von Galántha together with the formal appellation of His or Her Serene Highness.
The Genealogy of The Princely House
Ferenc Esterházy de Galántha (ca 1532-Galántha 1604); m.ca 1566 Zsofia Illeshazy de Illeshaza (1547-Galántha 1599)

1a) Miklós, cr 1626 Graf Esterházy de Galántha (1583-1645); m.1st 1612 Orsolya Bss Dersfy de Zerdahely (1583-1619); m.2d 1624 Krisztina Bss Nyary de Bedegh (1604-1641)

1b) Pál, cr 1687 Fürst Esterházy von Galántha, Palatine of Hungary (1635-1713); m.1st 1652 his niece Orsolya Gfn Esterházy von Galántha; m.2d 1682 Eva Gfn Thököly de Kesmark (1659-1716)

1c) Fst Joszef Antal (1688-1721); m.1707 Maria Octavia Frn von Gilleis (1688-1762)

1d) Fst Miklós Jozsef (1714-1790); m.1737 Maria Elisabeth Ungnad Gfn von Weissenwolff (1718-1790); for his issue see

2b) Ferenc (1641-1683); m.1st 1661 Ilona Gfn Illeshazy (1646-1669); m.2d 1670 Katalin Thököly de Kesmark (1655-1701)

1c) Ferenc (1683-1754); m.1710 Maria Szidonia Gfn Palffy (1690-1743)

1d) Miklós (1711-1764); m.Warsaw 1744 Maria Susanna Anna Christ Pss Lubomirska (Cracow 1722-Vienna 1771; née Christ, adopted by Pr Jan Lubomirski)

1e) Janos (1748-1800); m.1771 Maria Anna Gfn Palffy (1747-1799)

1f) Miklós Janos (1775-1856); m.1799 Marie Francoise de Roisin (1778-1845); for his issue see Section 2


2d) Ferenc (1715-1785); m.1756 Antonia Franziska Nicoletta Richard (1726-1801)

1e) Ferenc (1758-1815); m.1783 Erzsebet Grassalkovich de Gyarak (1767-1823); for his issue see Section 3


2a) Daniel, cr 1619 Frhr Esterházy von Galántha (1585-1654); m.1623 Judit Rumy de Rum et Raba-Doroszlo (1606-1663)

1b) Mihaly, b.1629, k.a.Buda 1686; m.1st ca 1664 Maria Darabos de Nadasd (d.1667); m.2d 1668 Katalin Bss de Heölgy (d.1675); m.3d 1676 Borbala Bss Perenyi (d.1693)

1c) Daniel (1665-1714); m.1690 Katalin Cziraky de Czirak (1667-1716)

1d) János, cr 1721 Gf Esterházy vonGalántha (1691-1744); m.1720 Borbala Gfn Berenyi (1697-1759)

1e) Imre (1722-1792); m.1758 Anna Maria Gfn von Abensberg und Traun (1741-1807)

1f) Imre (1763-1838); m.Terezia Palaghy de Balogvar (d.1849); for his issue see Section 4


2e) Daniel (1724-1759); m.1st 1749 Borbala Gfn Gyulaffy de Ratoth (1732-1755); m.2d 1756 Anna Maria Gfn Erdödy (1729-1807)

1f) János (1754-1840); m.1777 Agnes Gfn Banffy de Losonc (1754-1831); for his issue see Section 5


3a) Pal Frhr Esterházy von Galántha (1587-1645); m.1st 1614 Zsuszanna Karolyi de Nagy Karoly (1590-1621); m.2d 1825 Bss Eva Viczay de Loos (d.1651)

1b) Sandor (1636-1681); m.1659 Erzsebet Morocz de Bekethfalva (d.1689)

1c) Istvan (1663-1714); m.1st 1687 Maria Magdolna Gfn Zichy (d.1694); m.2d Maria Magdolna Gfn Esterházy (d.1720)

1d) János Gf Esterházy von Galántha (1695-1753); m.1723 Marie Therese von Hofer (1705-1724)

1e) János Karoly (1723-1757); m.1748 Maria Amalia Gfn von Limburg-Stirum (d.1799)

1f) Kazmer (1749-1802); m.1773 Barbara Gfn Castiglione (1755-1842)

1g) János Kazmer (1775-1829); m.1801 Maria Jozefa Gfn Esterházy von Galántha (1777-1843); for his issue see Section 6


Line One

The members of this section of the family bear the title Prince or Princess Esterházy von Galántha together with the formal appellation of His or Her Serene Highness.

MIKLÓS Jozsef Fst Esterházy von Galántha, Gefürstlicher Gf von Edelstetten, Gf von Forchtenstein, etc (1714-1790); m.1737 Maria Elisabeth Ungnad Gfn von Weissenwolff (1718-1790)

1a) ANTAL Fst Esterházy von Galántha, etc (1738-1794); m.1st 1763 Maria Terezia Gfn Erdödy (1745-1782); m.2d 1785 Maria Anna Gfn von Hohenfeld (1768-1848)

1b) MIKLÓS Fst Esterházy von Galántha, etc (1765-1833); m.1783 Maria Josepha Hermenegilde Pss von und zu Liechtenstein (1768-1845)


1c) PÁL Fst Esterházy von Galántha, etc (1786-Regensburg 21 May 1866); m.Regensburg 1812 Maria Theresia Pss von Thurn und Taxis (Regensburg 1794-Hütteldorf 1874)


1d) MIKLÓS PÁL Fst Esterházy von Galántha, etc (Regensburg 25 Jun 1817-Vienna 28 Jan 1894); m.8 Feb 1842 Lady Sarah Child-Villiers (12 Aug 1822-Torquay 17 Nov 1853)


1e) PÁL ANTAL Miklós Fst Esterházy von Galántha, etc (Vienna 11 Mar 1843-Lokkenhaus 22 Aug 1898); m.1st Vienna 21 Oct 1868 Marie Gfn von und zu Trauttmansdorff-Weinsberg (Vienna 21 Apr 1847-Sopron, Hungary 1 Apr 1876); m.2d Dülmen 17 Jun 1879 Eugenie Pss von Croÿ (Dülmen 11 Oct 1854-Vienna 12 Jun 1889)


1f) MIKLÓS Pál Fst Esterházy von Galántha, etc (Vienna 5 Jul 1869-Ödenburg 6 Apr 1920); m.Budapest 16 Nov 1898 Margit Gfn Cziráky de Czirák et Dénesfalva (Dénesfa 11 Aug 1874-Eszterháza 18 Aug 1910)


1g) Mária Róza (Kis-Marton 25 Jan 1900-Bernstein, Burgenland 30 Nov 1971); m.Schloß Gyüleviz 1 Jun 1929 János Almásy von Zsadány u.Török-Szent-Miklós (7 Sep 1893-Bernstein 21 Aug 1968)

2g) PÁL Maria Alois Antal Miklós Victor Fst Esterházy von Galántha, etc (Eisenstadt 23 Mar 1901-Zürich 25 May 1989); m.Budapest 3 Aug 1946 Melinda Ottrubay (b.Budapest 24 May 1920)

3g) Antal Maria Pál Miklós (Lockenhaus, Hungary 22 Jul 1903-k.a.Sárisáp 31 Dec 1944); m.Budapest 22 Oct 1935 Gabriella Gfn Apponyi de Nagy-Appony (Lieszkó 24 Apr 1910-Munich 16 Feb 1986)


1h) ANTON Rudolf Marie Georg Christoph Hubertus Johannes Karl Aglaë Fst Esterházy von Galántha, etc (b.Vienna 27 Dec 1936); m.(civ) Munich 24 Jan 1986 Ursula Koenig (b.Nürnberg 2 Oct 1941)


1i) Pál-Antal Nikolaus Maximilian Erbprinz Esterházy von Galántha (b.Munich 18 Feb 1986)


4g) László Antal Miklós Maria Pál Quirinus (Lockenhaus 4 Jun 1905-Lockenhaus 5 Jan 2000); m.Budapest 17 Nov 1929 Maria (Marietta) Gfn Erdödy de Monyoróberék er Monoszló (Weppendorf, Hungary 26 Feb 1905-Lockenhaus 12 Feb 2006)


1h) Elisabeth Margarete Bernadette Alexandra Maria Agate (Budapest 5 Feb 1931-Kaltern 2 Apr 2009); m.Vienna 4 Apr 1956 Georg Gf von Enzenberg zum Freyen- u.Jöchelsthurn (b.Tratzberg, Tyrol 28 Jul 1926)

2h) Nikolaus Ladislaus Paul Anton Alexander Maria Michael (Budapest 29 Sep 1932-Illmitz 16 May 1958)

3h) Margit Maria Bernadette Elisabeth Ilona (b.Budapest 11 Apr 1936); m.(civ) Munich 28 Jan 1966 (rel) Vienna 19 Feb 1966 Manfred Gf von Schönborn-Wiesentheid (Munich 19 May 1935-Munich 4 Jun 1989)

4h) Ilona Maria Elisabeth Margit Bernadette Therese (b.Budapest 30 Sep 1939); m.Vienna 31 Aug 1968 Georg Rr von Hennig (b.Vienna 3 Sep 1937)

5h) Katharina Maria Therese Antoinette (b.Budapest 7 Jun 1943); m.1st Vienna 29 Jul 1967 (div 1978) Nicholas David Pirbrow (b.1943); m.2d London (civ) 4 Feb 1977 (rel) 3 Mar 1978 Timothy Landon (Victoria, British Columbia 4 Jul 1945-6 Jul 2007)


5g) Bernadette Maria Alexia Angelika (Eszterháza 17 Jul 1910-Bern 18 Apr 1974); m.Budapest 26 Jun 1937 Julius Gf Széchényi de Sárvár-Felsövidék (Achau, Lower Austria 11 Oct 1910-Zürich 13 Jan 2008)


2f) Rudolf Pál Eugen (Hütteldorf 27 May 1880-Vienna 30 Jan 1962)


2e) Alajos György (Vienna 9 Mar 1844-Vienna 25 Oct 1912)

3e) Adolf (6 Oct 1846-1 Feb 1847)

4e) Sára Zsófia (Vienna 16 Mar 1848-Stuttgart 22 Feb 1885); m.Vienna 6 Jul 1869 Nikolaus Fst zu Hohenlohe-Waldenburg-Schillingsfürst (Kupferzell 8 Sep 1841-Waldenburg 23 Oct 1886)

5e) Terézia (29 Nov 1849-7 May 1856)

6e) Antal Miklós (Vienna 16 Jan 1851-Pottendorf, Lower Austria 10 Feb 1935); m.Budapest 15 Jan 1880 Irma Gfn Andrássy de Csik-Szent-Király et Kraszna-Horka (Parnó 28 Oct 1857-Pottendorf 16 Nov 1925)


2d) Maria (Regensburg 1813-Wessely 1894); m.Vienna 1833 Friedrich Gf Chorinsky (d.Venice 1861)

3d) Terezia (Mariahilf 1815-Vienna 1894); m.Vienna 1837 Carl Gf von Cavriani (d.Seibersdorf 1870)


2c) Miklós (1799-Kismarton 1833)

3c) Maria Leopoldina (Vienna 1788-1846); m.Kismarton 1806 Moritz Joseph Pr von und zu Liechtenstein (d.1819)


2b) Antal (1767-d.Vienna 1790 of a wound received at Belgrade 1789)

3b) Maria Terezia (Vienna 1764-1810); m.Esterhaza 1783 Ferenc Gf Csaky (d.Budapest 1828)

4b) Maria Leopoldina (1776-Vienna 1864); m.1793 Antal Fst Grassalkovich de Gyarak (d.1841)


2a) Miklós (1741-1809); m.1777 Maria Anna Franziska Ungnad Gfn von Weissenwolff (1747-1822)


1b) Miklós (1778-1779)


3a) Ferdinand (b.and d.1747)

4a) Maria Anna (1739-1820); m.1758 Antal Fst Grassalkovich de Gyarak (d.1794)

5a) Krisztina, a nun (1747-1787)

6a) Erzsebet (b.and d.1751)


Line Two

Miklós Mária János Gf Esterházy, Baron zu Galántha, Gf von Forchtenstein (Vienna 1 Jun 1775-Vienna 18 Feb 1856); m.Vienna 1 Jun 1799 Marie Françoise Isabelle de Roisin (Douai 24 Jan 1778-Nice 9 Dec 1845)

1a) Mária Terézia (Vienna 6 Jun 1801-Vienna 14 Dec 1829)

2a) Mária Anna Dorottya (Vienna 28 Nov 1802-Mari Zell 2 Oct 1877)

3a) Miklós Ferenc (Vienna 8 Feb 1804-Tata 3 Nov 1885); m.Prosznitz, Moravia 16 Feb 1833 Maria Gfn von Plettenberg-Wittem (Mietingen 22 Mar 1809-22 Jul 1861)

1b) Pál Miklós (Vienna 10 Jun 1834-Thonberg 6 Jul 1885)

2b) Miksa Ernö (Vienna 14 May 1837-Tata 5 Aug 1883); m.Washington 6 Jun 1870 Sarah Virginia Carrol (31 Aug 1840-London Nov 1917)

3b) Miklós Pál (London 5 Dec 1839-Tata 7 May 1897)

4a) Pál Maria Ferenc Wolfgang (Vienna 30 Oct 1805-Levico 20 Jul 1877); m.Salzburg 21 Nov 1855 Ilona Gfn Esterházy, Bss zu Galántha (Gattendorf 29 Jun 1835-Vienna 12 May 1896)


1b) Mária Móric Kasmer Miklós Pál Philipp (Csákvár 12 Sep 1856-Vienna 12 May 1900); m.Napajedl 25 Aug 1881 Pauline Gfn von Stockau (Wessely 1 Sep 1858-Perchtoldsdorf 29 Jul 1937)


1c) Mária (Pápa 14 May 1882-Rum Kom Vas 14 Jul 1927); m.Vienna 9 May 1904 Péter Gf Széchényi (d.Budapest 19 Jun 1924)

2c) Maria Pál Móric Miklós Ferenc Friedrich (Pápa 28 Jul 1883-k.a.Dziewietmiki 26 Jun 1915); m.Budapest 23 Jan 1909 Ilona Gfn Andrássy v.Csik-Szent-Király u.Kraszna-Horka (Töketerebes 22 May 1886-Petersborough, Ontario 21 Aug 1967)

3c) Mária Franciska Romana (Pápa 15 Mar 1890-London 12 Nov 1935); m.1st Budapest 25 Sep 1915 (annulled 1920) Ferenc Gf Pálffy de Erdöd (d.Munich 11 Oct 1968); m.2d 1924 Béla Pr Odescalchi (d.USA 1954)


2b) Jenö (Pozsony (Preßburg) 30 Sep 1857-Vienna 15 Apr 1921)

3b) Mária Ferenc Seraph Pál Miklós Alajos (Paris 19 Jun 1859-Vienna 2 Apr 1909); m.Prague 17 Jul 1893 Anna Bertha Pss von Lobkowicz (Horin 14 Nov 1865-Totis 9 Feb 1917)


1c) Franciska (b.and d.23 May 1894)

2c) Mária Ferenc Miklós (Devecser 28 Jan 1896-Stockholm 12 Mar 1939); m.Budapest 16 Jan 1921 Maria Gfn Zichy zu Zich u.Vásonykeö (Vajta 21 Aug 1896-Sidney, Australia 29 Jul 1973)


1d) Mária Ferenc Miklós Aladár Alajos Judas Thaddeus Endré Ignatius Carl Borromäus Otto Hubertus György Rudolph Eustachius (Tata 18 Nov 1924-Sydney 4 May 2004); m.Launceston, Tasmania 9 May 1956 Eva Fábry (Debreczen 26 May 1937-11 Apr 2011)


1e) Paul Franz Nicolaus (b.Launceston, Tasmania 15 Apr 1957); m.Brenda ___

2e) Anna-Franziska Maria Clara (b.Sidney 1 Mar 1969); m.Robert ___


3c) Mária Anna Erzsébet (Tata 5 Oct 1898-Isny 21 Jan 1952); m.Tata 25 Nov 1920 Alexander Fst von Quadt zu Wykradt und Isny (Isny 1 May 1885-Isny 11 Jul 1936)

4c) József (Vraz, Bohemia 22 Aug 1899-Tata 7 Mar 1905)

5c) Mária Tamás Pál (Tata 25 Dec 1901-Schruns 6 Dec 1964); m.Budapest 5 Mar 1938 (div 1944) Maria Gfn von Wurmbrand-Stuppach (Vienna 3 Feb 1914-Monte Carlo 29 Apr 2003)


1d) Mária Anna Berta Felicie Johanna Ghislaine Theodora Huberta Georgina Helene Genoveva (b.Budapest 12 Dec 1938); m.London 4 May 1969 (div 1972) Hon. Dominic Elliot (b.13 Jan 1931)


4b) Mária Pál Péter (Trouville 19 Jul 1861-Vienna 29 Oct 1932); m.Vienna 2 Aug 1905 Isabelle Deym Gfn von Stritez (London 21 Jul 1877-Lausanne 8 Jun 1968)

5b) Mária Anna (Pozsony 24 Jan 1865-Vertez 4 Nov 1919)

6b) Mária Sándor Miklós Gabriel (Pápa 3 Oct 1868-Marczaltö 3 Jan 1925); m.Frascati 4 Nov 1897 Donna Agnese Aldobrandini dei Principi di Sarsina (Frascati 1 Feb 1877-Vienna 30 Jul 1910)


1c) Péter (Tata 24 Aug 1898-Timárpuszta 11 Oct 1918)

2c) Antal (Tata 23 Sep 1899-Paris 10 Feb 1900)

3c) Mária János Baptist László Péter József Ferenc (Vienna 14 Oct 1900-Lausanne 11 Jun 1967); m.Horpács 25 Jun 1925 Luise-Denise Gfn Széchényi v.Sárvár-Felsövidék (Brussels 10 Dec 1901-Bruusels 12 Nov 1995)


1d) Mária Alexandra Luise Denise Johanna Emilia Agnes Paula Isabella Helene Margarethe Clementine (Horpács 6 Jun 1926-Uccle 9 Nov 2006)); m.Brussels 15 Jul 1952 Andreas Gf von Plater-Zyberk (b.Wilna 21 May 1923)

2d) Mária Péter Pál Imre (b.Vienna 18 Nov 1928); m.1st Slough, Bucks 3 Jan 1959 (div 1987) Elizabeth Wilson (b.Datchet, Bucks 7 Jan 1936); m.2d Faulx-les-Tombes, Belgium 9 Dec 1987 Catherine Css de Diesbach-Belleroche


1e) Maria Nathalia Helene Benedicta Johanna Louise Clara Alexandra Franziska (b.Vancouver 1 Feb 1960); m.Bersel, Brabant 7 Jul 1984 Ariel Baron de Selys Longchamps

2e) Nicholas (b.Victoria, British Columbia 29 Jul 1961); m.Uccle 4 Jun 1988 Catherine Herzet (b.Liège 19 Apr 1961)

3e) Maria Alexandra (b.Victoria 10 Feb 1962); m.Uccle 9 Jul 1988 Patrick Everaert


3d) Mária Franciska Therese Erzsébet (b.Vienna 31 Oct 1931); m.Brussels 8 Aug 1956 François de la Barre d'Erquelinnes


4c) Mária Károly András Heinrich Péter Pál (Marczaltö 10 Aug 1902-Neuilly 12 Apr 1973); m.Brussels 30 Jun 1958 Marguerite de Castellane-Esparron (Brussels 24 Oct 1914-Paris 28 Jan 1974)

5c) Mária Ilona Anna Bertha Franciska Paula Olympia Agnes Leonharda Benedicta (b.Marczaltö 11 Sep 1903)

6c) Mária Margit Charlotte Antonia Anna Ilona Franciska (Marczaltö 23 Sep 1904-Wiener Neustadt 24 Aug 1990); m.1st Marczaltö 20 Feb 1924 (div 1940) Pál Gf Zichy de Zich et Vásonkeö (Nagyláng 4 Aug 1896-Oberalm bei Salzburg 23 Jul 1974); m.2d Budapest 22 Mar 1944 Georg Merza (Máriavölgyfürdö 15 Apr 1905-Pécsely 27 Mar 1945)

7c) Mária Benedek Miklós József Ferenc de Paula Mátyás Péter Pál Scipio Augustin Gaspar (Marczaltö 21 Sep 1907-Lausanne 1 Dec 1977)


5a) Móric Miklós Mária Philipp József Valentin (Vienna 23 Sep 1807-Pirna, Saxony 8 Nov 1890); m.Prague 5 Oct 1854 Polixena Pss von Lobkowicz (Lemberg 21 Nov 1830-Mayerling 3 Feb 1913)


1b) Maria Miklós Móric Felix Alajos Eustachius (Rome 20 Sep 1855-Csákvár 21 Jan 1925); m.Vienna 14 Apr 1880 Franziska Pss zu Schwarzenberg (Frauenberg 21 Sep 1861-Hort, Hungary 28 Dec 1951)


1c) Móric János Mária Miklós József Felix Ignatius Alajos Victor Romuald (Majk 27 Apr 1881-Vienna 26 Jun 1960); m.Budapest 23 Mar 1918 Margit Gfn Károlyi v.Nagy-Károly (Arad-Mácsa 25 Feb 1896-Tatabánya 12 Jan 1975)


1d) Mátyás Benedek (b.Budapest 25 Mar 1919); m.Budapest 31 Jul 1948 Magdolna Irén Mányoki (b.Budapest 5 Oct 1916)


1e) Péter (b.Budapest 14 Apr 1950); m.31 Jul 1973 Margit Reén (b.Budapest 13 Jun 1952)


1f) Dorottya (b.Budapest 10 May 1975)

2f) Marcel (b.Budapest 3 Apr 1977)

3f) Zsofia (b.Budapest 9 May 1985)

4f) Miklós (b.Budapest 4 May 1987)


2e) György (b.Gyönyös 10 Sep 1951); m.Budapest 5 Dec 1984 Judit Benedek (b.28 Sep 1953)


1f) Lilly (b.Budapest 13 Oct 1985)

2f) Mátyás (b.Budapest 29 Jan 1988)

3f) Zita (b.Budapest 11 May 1989)


3e) Mihály (b.Gyönyös 12 Apr 1953); m.Neukirchen, Lower Austria 19 Aug 1972 (div) Daniela Kleisny (b.Prague 31 Jan 1952)


1f) Julia (b.Vienna 19 Sep 1972)

2f) Katalin (b.Vienna 8 Jan 1976)


4e) Márton (b.Budapest 9 Apr 1956)


2d) Marcel Gyula (Csákvár 18 Jun 1920-d.in Russian internment ca 1955); m.8 Aug 1944 Margit Várkonyi

3d) Menyhért Alajos (Csákvár 18 Jul 1922-Budapest 26 Nov 1954)

4d) Monika Margit (b.Csákvár 20 Apr 1928); m.Budapest 6 Dec 1954 (div 1955) Sándor Kiss de Nemeskér (d.4 Apr 1958)


2c) Alajos Mária Miklós János Victor Felix József Mihály (Csákvár 18 Jul 1883-k.a.Sósmezö 24 Oct 1916); m.Vienna 6 Jul 1914 Johanna Gfn Kinsky v.Wchinitz u.Tettau (Vienna 2 Apr 1891-Feldkirch 15 May 1984)

3c) Mária Polyxena Erzsébet Franciska Romana (Vienna 18 Nov 1886-Baden nr Vienna 12 Dec 1976)

4c) Mária Ida Theresia Franciska de Paula Apollonia (Vienna 9 Feb 1891-Bertholdstein 5 Nov 1948)

5c) Valentina (Csákvár 16 Feb 1898-Lainz 25 Jul 1942)


2b) Franziska Mária Anna (Vienna 24 Sep 1856-Abbazia 10 Jan 1884); m.Vienna 15 Jan 1877 Chlodwig Pr zu Hohenlohe-Waldenburg-Schillingsfürst (d.Budapest 8 Jan 1929)

3b) Mária Anna Berta (Csákvár 26 Sep 1857-Munich 20 Nov 1937); m.Vienna 29 Apr 1878 Emil Fst zu Oettingen-Oettingen und Oettingen-Spielberg (d.Munich 27 May 1919)

4b) Pál Miklós (b.and d.Csákvár 1860)


6a) Ludovica (Vienna 24 Apr 1809-Pozsony 3 Jun 1809)

7a) Franciska Romana (Vienna 17 Nov 1810-Fót 15 Feb 1844); m.Vienna 24 Jan 1831 István Gf Károlyi de Nagy-Károly (d.Fót 12 Jun 1881)


Line Three

Ferenc Gf Esterházy, Baron zu Galántha, Gf von Forchtenstein (Vienna 6 Feb 1758-Cseklész 18 Nov 1815); m.15 Jan 1783 Erzsébet Grassalkovich de Gyarak (6 Sep 1767-Vienna 3 Apr 1823)

1a) Franciska (4 May 1784-Vienna 3 Jul 1804); m.8 Sep 1800 Károly Gf Zichy de Zich et Vásonkeö (d.Buda 15 Dec 1834)

2a) Karolina (18 Mar 1786-Vienna 27 Aug 1829); m.Vienna 27 May 1804 Johann Ernst Gf von Wolkenstein-Trostburg (d.Vienna 2 May 1861)

3a) Antal (24 Feb 1789-12 Oct 1803)

4a) József (24 Nov 1791-Vienna 12 May 1847); m.1st Vienna 15 Sep 1817 Maria Leopoldina Pss von Metternich-Winneburg (17 Jan 1797-Baden nr Vienna 24 Jul 1820); m.2d Jul 1841 Jelena Nikolaevna Bezobrazowa (St.Petersburg 1800-Aug 1891)

5a) Mihály (Tallós 19 Nov 1794-Hietzing 29 Mar 1866); m.1 May 1817 Sophie op dem Hamme gt Schoeppingk (Mitau 4 Aug 1780-Hietzing 15 Aug 1844)

6a) Károly (Vienna 5 Feb 1799-Vienna 2 Oct 1856); m.1st 4 Jan 1820 Antonia Bsse Perényi de Perény (Köszeg 10 Nov 1800-Vienna 23 Apr 1847); m.2d Pápa 3 Jul 1848 Wilhelmine Felber (Klagenfurt 22 Apr 1807-Vienna 29 Mar 1882)


1b) Antal (Vienna 3 Oct 1820-Landschütz 16 Jul 1889); m.Vienna 5 May 1848 Veronica Pss Troubetzkoya (1830-Pozsony 20 Feb 1861)


1c) Mihály Antal Károly Mária (Pozsony 11 Jul 1853-Budapest 28 Apr 1906); m.Pozsony 7 Jun 1887 Antonia Mária Józsefa Gfn Esterházy, Bss zu Galántha (Réde 10 Oct 1868-Vienna 25 Jul 1927)


1d) Veronika Alexandrina Mária Józsefa (Landschütz 9 Jan 1889-d.after 1934)

2d) Mária Amália (Cseklész 16 Jul 1895-Venice 7 Sep 1928); m.Vienna 22 Jan 1913 (anulled 1917) Jozsef Gf Pálffy-Daun de Erdöd, Duke de Theano (d.Asunción, Paraguay 8 Dec 1963)


2c) Ferenc (28 Dec 1856-15 May 1864)


2b) Károly (5 Apr 1822-Vienna 24 Jan 1840)

3b) Ferenc (Vienna 12 Oct 1823-Cseklész 10 Aug 1910); m.Poszony 4 Oct 1864 Amália Gfn Esterházy, Bss zu Galántha (1839-1925)

4b) Ernö (Vienna 18 Jan 1826-Pozsony 31 Dec 1904); m.St.Petersburg 15 Jan 1854 Euphemia de Tengoborska (14 May 1826-Abbazia 24 Jan 1898)


1c) Alexandra (Pozsony 18 Jan 1856-Lengyel 18 Apr 1930); m.Pozsony 27 Apr 1878 Sándor Gf Apponyi de Nagy-Appony (d.Lengyel 1925)

2c) Miklós Ernö Mihály Ferenc (Pozsony 3 Jun 1858-Pisa 22 May 1895); m.Turin 12 Nov 1892 Donna Camilla dei Principi Borghese (Rome 20 Oct 1869-Montbel 10 Aug 1944)


5b) [by 2d wife, b.before marriage] Leontine (Vienna 21 Dec 1842-Löcse, Czechoslovakia 12 Sep 1927); m.Vienna 28 May 1864 Zéno Gf Csáky de Körös-Szeg et Adorján (d.Budapest 2 Oct 1905)

6b) [by 2d wife, b.before marriage] Károly Stephan (Vienna 30 Nov 1847-Cseklész 1 Nov 1919); m.1st Baden nr Vienna 29 Jun 1876 Paula Stauber (Baden 1847-Baden 13 Dec 1881); m.2d Stoke Park 15 Nov 1882 Mary Evelyn Hamilton Charters (Belfast 9 Mar 1859-Vienna 16 Jan 1932)


1c) Mihály Károly Stephan György (London 20 Apr 1884-27 Dec 1933); m.Budapest 6 May 1913 Johanna Gfn Batthyány v.Német-Ujvár (Budapest 17 Nov 1889-Cseklesz 19__)

2c) Károly Antal Ferenc Ernö (Szent-Ábrahám 2 Dec 1888-Vienna 3 Jul 1931); m.1st Vienna 27 Dec 1915 (div 1923) Isabella Gfn von Wrbna-Kaunitz-Rietberg-Questenberg und Freudenthal (Nymphenburg 12 May 1894-Salzburg 19 Sep 1964); m.2d Pozsony 16 Jan 1924 Theresia Gfn von Wrbna-Kaunitz-Rietberg-Questenberg und Freudenthal (Holeschau 18 Jan 1888- )


1d) Isabella Elvira Alexandra Mária Pilar Rudolfine (b.Vienna 18 Nov 1917); m.Julius Neutag

2d) Károly Géza József Rudolf Alfons Mária Fortuné (Landschütz 19 Dec 1918-Salzburg 24 Feb 1958); m.Landschütz 2 Mar 1940 Hildegard Petrech (Pozsony 1 Jun 1922-6 Nov 2009)


1e) Szilvia (Landschütz (Ceklis) Aug 1940-Bratislava 3 Nov 1941)

2e) Károly Rudolf Jenö (b.Landschütz 12 Apr 1943)

3e) Hildegard Szilvia (b.Landschütz 12 Apr 1943)


3d) Jenö (b.Hollesov 28 Jan 1921); m.New York 18 Sep 1958 Melinda Várkuty (b.16 Jun 1921)


3c) Ilona (Szent-Ábrahám 19 Oct 1890-Campocroce di Modigliano 29 Sep 1958); m.1933 Virgilio de Ceraseto (d.1958)

4c) Géza (Szent-Ábrahám 26 Oct 1891-New York 18 Dec 1959); m.Szent-Ábrahám 28 Aug 1924 Isabella Gfn von Wrbna-Kaunitz-Rietberg-Questenberg und Freudenthal (Nymphenburg 12 May 1894-Salzburg 19 Sep 1964)


1d) Géza Alfons Rudolf Aristide Alexander (b.Vienna 22 Dec 1925); m.Munich 14 Jul 1958 Etelka Nagy (b.Budapest 6 Jan 1937)

2d) Eva Elvira Alexandra Maria (b.Vienna 19 Apr 1927); m.New York 7 Jun 1959 William Samuel Evans (Dayton, Ohio 23 Jan 1918-Stamford, Connecticut 4 Jan 2002)

3d) Elvira Alexandra Maria Lucia Isabella Rudolphine (b.Vienna 13 Apr 1929); m.New York 1 Dec 1983 Eric de Kolb-Wartenberrg

4d) Maria Assunta Franziska Elvira Alexandra Isabella (b.Vienna 19 May 1934); m.Salzburg 1961 László Oláh de Kis-Barátfalva


Line Four

Imre Gf Esterházy, Baron zu Galántha (6 Dec 1763-27 May 1838); m.Terézia Palaghy de Balogvár (d.23 Jun 1849)

1a) Pál (31 Jan 1804-11 May 1857); m.16 Mar 1835 Antonia Gfn Viczay de Loós et Hédervár (5 Feb 1812-Altmünster 6 Apr 1903)

1b) Lajos (Pozsony 24 Jul 1837-Pozsony 29 May 1857)

2b) Amália (Réde 10 Mar 1839-Pozsony 3 Nov 1925); m.Pozsony 4 Oct 1864 Ferenc Gf Esterházy, Baron zu Galántha (d.10 Aug 1910)

3b) Antonia (Réde 6 Mar 1847-Pozsony 27 Mar 1860)

4b) Imre (Réde 11 Apr 1840-Pozsony 9 May 1918); m.Pozsony 10 Aug 1867 Alessandrina Ctsa Rossi (Berlin 10 Jun 1844-Vienna 16 Apr 1919)


1c) Antonia (Réde 10 Oct 1868-Vienna 25 Jul 1927); m.Pozsony 7 Jun 1887 Mihály Antal Gf Esterházy, Baron zu Galántha (d.Budapest 28 Apr 1906)

2c) Mária Angelica Josephine Emerica (Réde 14 Jan 1870-Budapest 16 Mar 1962); m.Pozsony 5 Jan 1889 Sándor Gf Andrássy v.Csik-Szent-Király u.Kraszna-Horka (Pozsony 19 Jun 1863-Budapest 20 Jul 1946)

3c) Alexandra (Réde 8 May 1871-Vienna 15 Feb 1877)

4c) Gabriella (23 Dec 1872-Réde Jan 1877)

5c) Imre (9 Jan 1874-Réde Jan 1877)

6c) Margit Mária Josepha Eva Gabriele (Preáburg 14 Mar 1877-Galabárpuszta 13 Apr 1947); m.Pozsony 2 Jun 1903 Pál Gf Niczky de Niczk (Ligvánd 22 May 1873-Sopron 13 Nov 1932)

7c) Pál Mária József (Réde 17 Oct 1878-Réde 15 Oct 1942); m.Budapest 14 Apr 1909 Mária Gfn Cziráky v.Czirák u.Dénesfalva (Dénesfa 20 Jun 1881-Szolnok 20 Aug 1953)


1d) Alexia (Alice) Mária Amália Desideria Gabriella (Pozsony 11 Feb 1910-shot to death by Russian soldiers at Mór 18 Mar 1945); m.Réde 1 Aug 1940 Miklós Gf Szécsen de Temerin (Vienna 26 Nov 1899-k.by Russian soldiers Mór 28 Mar 1945)

2d) József Antal Vincze Hubertus (Pozsony 22 Jan 1911-Zürich 27 Nov 1957); m.Budapest 17 Sep 1941 Alice Rudnay de Rudnó et Divék-Ujfalu (b.Budapest 25 Mar 1917)


1e) Pál (b.Budapest 7 Jun 1942); m.Zollikon, Switzerland 6 Apr 1977 Christa Hohn (b.6 Sep 1945)


1f) Béla Stephan Paul Franz Josef (b.Zollikon 1 Apr 1978); m.Vienna 11 Apr 2008 (rel) 12 Apr 2008 Sophie Elisabeth Maria Pasquali Nobile di Campostellato (b.30 May 1980)


1g) Imre Anatol Gian Béla Pál Maximilian Maria Hubertus (b.Vienna 17 Jul 2009)


2f) Daniela (b.Küsnacht 1 Jun 1979); m.Küsnacht 30 Aug 2007 (rel) 1 Sep 2007 Frederic Gf zu Königsegg-Aulendorf (b.Hamburg 20 Feb 1969)


2e) József (b.Budapest 13 Jan 1946); m.Zürich 22 Jun 1973 Claudia Givel (b.13 Oct 1940)


3d) András Béla Péter Hubertus (Pozsony 19 Oct 1913-Rome 30 Jul 1984)

4d) Lajos Pál Antal Mária Magdalena Hubertus (b.Réde 22 Jul 1919)

5d) Margit Mária Orbana Huberta (b.Réde 19 Dec 1923)


8c) Amália Mária Josepha Henriette Gabrielle Eva (Réde 21 Oct 1880-1956); m.Pozsony 30 Nov 1907 Andras Gf Pejacsevich-Mikó de Veröcze et Hidvég (Ludány 9 Jan 1884-Szépalmapuszta 22 Jan 1939)


5b) Angelika (Réde 20 Nov 1841-Baranya-Sellye 1 Jul 1921); m.Pozsony 29 Sep 1860 István Gf Keglevich de Buzin (d.Budapest 29 May 1905)


2a) Imre (28 Nov 1800-7 Apr 1802)

3a) Victoria (17 Nov 1806-21 Nov 1806)

4a) Imre (Réde 10 Mar 1808-2 Oct 1891)

5a) Sándor (1809-Bakony-Szentlászló 1 Apr 1867)

6a) László (1810-Budapest 22 Nov 1891); m.9 Jul 1842 Erzsébet Bss Orczy de Orcz (23 Apr 1822-Sárosd 26 May 1930)


1b) Huberta (4 Nov 1844-3 Nov 1847)

2b) Andor (23 Feb 1846-Sárosd 28 Apr 1892)

3b) Georgina (14 Dec 1847-15 Dec 1852)

4b) Alice (Sárosd 17 Feb 1850-Budapest 21 Jun 1882); m.Budapest 16 Aug 1873 Antal Gf Cziráky de Czirák et Dénesfalva (d.11 Jun 1930)

5b) Béla (Pozsony 25 Feb 1854-4 Apr 1919)

6b) Mária Johanna (Maritta) (Sárosd 9 May 1856-21 May 1940); m.Budapest 4 Jun 1878 Béla Gf Cziráky de Czirák et Dénesfalva (d.Vienna 20 Mar 1911)

7b) László Pál Mária (Sárosd 22 Jun 1857-Budapest 3 Oct 1942); m.Gyömrö 31 Jan 1888 Katalin Gfn Teleki de Szék (Budapest 30 Oct 1869-Bakonyszombathely 9 Dec 1948)


1c) Erzsébet Josephin Mária Katharina Gabrielle (Gyömrö 19 Nov 1888-Nógrádgárdony 1 Dec 1977)

2c) László Alexander Hubert Felix József (Gyömrö 3 Mar 1891-Székesfehérvár 9 Apr 1966); m.Sárpentele 27 Jun 1920 Sarolta Gfn Széchényi v.Sárvár-Felsövidék (Budapest 14 Jun 1900-Budapest 15 Aug 1985)


1d) Ilona Mária Antonia Erzsébet Gabrielle Katharina Karolina (b.Sárosd 17 May 1921); m.1st Budapest 23 Aug 1943 Miklós Gf Cziráky v.Czirák u.Dénesfalva (Budapest 6 Mar 1918-k.a.Arad Sep 1944); m.2d Vaduz (civ) 21 Dec 1976 (rel) 10 Jan 1977 Constantin Pr v.u.zu Liechtenstein (Vienna 23 Dec 1911-Grabs 28 Mar 2001)

2d) Mária Emerika Gabrielle (Sárosd 26 Jun 1922-Budapest 1 May 2009); m.Budapest 26 Feb 1942 Ferenc Gf Batthyány v.Német-Ujvár (Kittsee 4 Oct 1915-Baden 18 Jul 1998)

3d) Béla Hubertus (b.Sárosd 14 Jun 1926); m.1st Budapest 2 Oct 1950 (div 1961) Ilona Gfn Teleki de Szék (b.Budapest 30 Jun 1924); m.2d Budapest 16 Nov 1971 Katalin Freund (b.Budapest 11 Apr 1944)


1e) László (b.Budapest 29 Sep 1951)


3c) Mária Anna Gabriella (Sárosd 14 Apr 1894-Vienna 15 Jun 1980); m.Budapest 4 Jul 1914 Lajos Gf Szápáry v.Muraszombath, Széchysziget u.Szápár (Abony 3 Sep 1886-Dobersberg an der Thaya 28 Apr 1965)


7a) Angelika (3 Feb 1813-Baonyszombathely 2 Jun 1892); m.7 Jul 1834 Adalbert Gf Lazanský (d.30 Oct 1839)

8a) Karolina (1815-Pozsony 23 Jan 1869); m.Eduard Gf von Rüdiger


Line Five

János Gf Esterházy, Baron zu Galántha (18 Oct 1754-Vienna 23 Feb 1840); m.Schloß Schönbrunn 10 Jun 1777 Agnes Gfn Bánffy de Losonc (19 Apr 1754-Vienna 14 Sep 1831)

1a) Ferenc (Vienna 16 Mar 1778-Vienna 26 Feb 1855); m.1st 1811 Franciska Gfn Batthyány de Német-Ujvar (Pozsony 30 Sep 1792-Vienna 15 Sep 1831); m.2d 14 Jun 1837 Felicitas Gfn Sigray de Alsó et Felsö-Surány (Warasdin 1813-Vienna 6 Jun 1857)

2a) János (b.and d.Vienna 4 Feb 1779)

3a) Alajos (19 Feb 1780-Hietzing 8 Aug 1868); m.20 May 1818 Johanna Gfn Batthyány de Német-Ujvar (1797-Vienna 8 Jun 1880)

4a) György Lajos (Vienna 21 Jul 1781-Vienna 27 Apr 1865); m.29 Sep 1808 Karolina Gfn v.Praschma (17 Apr 1791-Vienna 2 Apr 1846)


1b) György Sándor (Pozsony 1 Jul 1809-Berlin 24 Jun 1856); m.Paris 7 Oct 1846 Louise Anne Françoise de Rohan-Chabot (Paris 23 Jun 1824-Vienna 16 May 1868)


1c) György Lajos (Lisbon 20 Jun 1848-8 Sep 1924); m.Vienna 7 May 1884 Amalia Ctsa Mosconi-Fogaroli (Verona 12 Apr 1854-17 Nov 1891)


1d) György Hugo (17 Mar 1885-1924)

2d) Alajos (26 May 1888-4 Apr 1889)


2c) Valentina (Madrid 16 Dec 1849-Vienna 11 Jun 1874); m.Vienna 21 Nov 1871 Hugo Gf von Abensberg und Traun (d.Maissau 3 Aug 1904)

3c) Erzsébet (Madrid 19 May 1853-Brussels 7 Apr 1917); m.Paris 11 May 1880 Gaston Louis Cte de Beurges


2b) Stefánia (20 Aug 1812-Vienna 18 Nov 1887)

3b) Károly (1 Oct 1820-committed suicide at Vienna 6 Sep 1873)


5a) Mihály (Nagyszeben 9 Feb 1783-Pozsony 4 Dec 1874); m.19 Apr 1817 Antonia Frn Schröffl von Mannsperg und Schöffenheimb (Brünn 3 Apr 1797-Pozsony 15 May 1880)


1b) Agnes (19 Feb 1818-Terni 5 Aug 1899); m.Pozsony 6 Jun 1846 Augusto Ruspoli Pr di Cerveteri (d.Rome 2 Jul 1882)

2b) Gizella (2 Apr 1819-15 Aug 1839)

3b) Szerafin (8 Aug 1820-Pozsony 22 Sep 1878); m.Pozsony 12 Dec 1843 Lajos Almos Baron LoPresti di Fontana d'Anglioli (d.10 Apr 1878)

4b) István (19 Oct 1822-Pozsony 30 Dec 1899); m.Nyitra-Ujlak 21 Jun 1860 Gizella Bss Jeszenák de Királyfia (16 May 1842-Pozsony 2 Mar 1915)


1c) Béla (b.and d.Nyitra-Ujlak 20 May 1863)

2c) János Mihály (Pozsony 6 Dec 1864-Nyitra-Ujlak 2 Sep 1905); m.Cracow 8 Jan 1898 Elisabeth Gfn Tarnow-Tarnowska (Cracow 19 Nov 1875-Montrésor 28 Oct 1955)


1d) Lujza (Nyitra-Ujlak 7 May 1899-Paris 30 Mar 1966)

2d) János István (Nyitra-Ujlak 14 Mar 1901-d.as political prisoner in Mirow, Chechoslovakia 8 Mar 1957); m.Budpapest 15 Aug 1924 Livia Gfn Sérényi de Kis-Serény (Budapest 15 Feb 1903-Budapest 5 Oct 1961)


1e) János Károly (b.Vienna 10 Apr 1929); m.1st Vienna 22 May 1968 (div 1970) Ursula Straschil (b.15 Oct 1943); m.2d New Delhi 13 May 1971 Françoise Raymond (b.Cauderon 17 Sep 1946)


1f) Livia Françoise (b.Calcutta 9 Nov 1973)

2f) Ildiko Nancy (b.Bordeaux 1 Dec 1976)


2e) Alice Livia (b.Budapest 1 Nov 1932); m.Vienna 14 Mar 1970 Gioacchino Baron Malfatti di Montetretto


3d) Mária Zsofia (Nyitra-Ujlak 24 Jun 1904-2 Jan 1975); m.Cracow 2 Jun 1932 Franciszek Gf Mycielski (Przeworsk 5 Sep 1899- )


3c) Elemer Pál (Nyitra-Ujlak 17 Sep 1866-Pozsony 11 Feb 1871)

4c) Gyula (Pozsony 22 Oct 1868-Czernowitz 6 Jun 1916)

5c) Gábor (Nyitra-Ujlak 6 Aug 1871-26 Feb 1882)


5b) Géza (b.1823, d.by 1824)

6b) Béla (2 Feb 1824-1825)

7b) Antal (26 May 1825-Nice 28 Jan 1865)

8b) Antonia (b.5 Feb 1826, d.young)

9b) Ferenc (7 May 1828-Theresienfeld nr Vienna 5 Mar 1861); m.Gainfahrn 19 May 1856 Alojzia Ross (22 Dec 1835-Vienna 12 Apr 1894)


1c) Gyula (12 Mar 1857-Theresienfeld 3 Mar 1861)

2c) Mária (Pozsony 8 May 1859-Vienna 29 Aug 1926); m.Pozsony 9 Sep 1883 August Gf von Wydenbruck (d.Vienna 22 Nov 1905)

3c) Ferenc (Vienna 9 Sep 1861-Koran, Caspian Sea 17 Oct 1898)


10b) Franziska (19 Jan 1831-12 Jul 1925); m.Pozsony 29 Apr 1865 Albig Gf von Khevenhüller-Metsch (d.Graz 14 Sep 1896)

11b) Sarolta (8 Oct 1834-Pozsony 27 Jun 1890)

12b) Lajos (1835-1851)


6a) Marianna (Nagyszeben 23 Jan 1786-11 Dec 1821); m.Vienna 4 Jun 1805 Don Alessandro Ruspoli Pr di Cerveteri (d.31 Oct 1842)

7a) Jozsefa (Nagyszeben 12 Jul 1787-Vienna 23 Dec 1866)

8a) Dénes (Nagyszeben 7 Mar 1789-Kolozsvár 9 Feb 1862); m.Dés 2 Apre 1823 Cecilia Gfn Haller de Hallerkö (Aranykut 28 Oct 1797-Kolozsvár 18 Jan 1873)


1b) János (Kolozsvár 23 Mar 1824-Kolozsvár 24 Jun 1898); m.Kolozsvár 26 May 1856 Juliana Gfn Mikó de Hidvég (Erzsébetváros 3 Apr 1834-Kolozsvár 7 Jun 1912)


1c) Cecilia (Kolzsvár 16 Apr 1857-Kolozsvár 8 Jun 1946); m.Kolozsvár 18 Jul 1876 Ernö Frhr Bánffy de Losonc (d.Kolozsvár 17 Feb 1916)


2b) Mihály (Kolozsvár 28 May 1825-Kolozsvár 22 Aug 1922)

3b) Klementina (Kolozsvár 1826-Nagy-Ikló Jun 1827)

4b) Agnes (Kolozsvár 17 Jul 1827-Kolozsvár 17 Sep 1899); m.Kolozsvár 7 Jul 1846 Albert Frhr Banffy de Losonc (d.Kolozsvár 1 Feb 1886)

5b) Kálmán (Nagy-Iklód 7 Jun 1830-Kolozsvár 9 Feb 1916); m.Kerlés 1 Nov 1857 Paulina Gfn Bethlen de Bethlen (Kerlés 13 Dec 1833-Kolozsvár 21 Jun 1925)


1c) Anna (Gyalu 31 Jul 1858-Gyalu 17 Nov 1892)

2c) Irma (Kolozsvár 10 Dec 1859-Kolozsvár 13 Jun 1921); m.Kolozsvár 19 May 1891 László Makray de Felpestes et Vizi-Szentgyörgy

3c) László (Kolozsvár 10 Dec 1860-Kolozsvár 12 Dec 1860)

4c) Dénes (Kolozsvár 25 Feb 1862-Byudapest 9 May 1895)

5c) Agnes (Gyalu 28 Jul 1866-Kolozsvár 28 Jul 1934); m.Kolozsvár 26 Oct 1886 Lajos Baron Jósika de Branyicska (d.Kolozsvár 12 May 1930)

6c) Paulina (Gyalu 20 Mar 1865-Vienna 27 Nov 1879)

7c) László Lajos (Gyalu 1 Mar 1867-Gyalu 1 Jun 1867)


6b) Géza (Kolozsvár 31 Mar 1838-Kolozsvár 30 May 1897); m.30 May 1897 Roza Tothpataki


1c) Sándor, legitimized 1870 (Kolozsvár 19 Oct 1863-28 Oct 1907)

2c) László Esterházy de Kis-Iklód (b.before 1867); m.Gizella Sós


1d) Agnes (Kolozsvár 21 Jan 1902-Munich 4 Apr 1956); m.Berlin 30 Jun 1923 (div 1926) Heinz Fhr Conrad von Eybesfeld (d.5 Jan 1958)

2d) László

3d) Zsófia (d.Zürich after 1959); m.Louis Ludinszky

4d) Ilona (d.ca 1958); m.Antal Babits (d.after 1970)


9a) László (29 Jun 1790-Vienna 14 Jan 1883)

10a) Agnes (Kolozsvár 19 Jan 1793-Vienna 12 Oct 1797)

11a) János (b.and d.19 Nov 1793)

12a) Mária (b.and d.19 Nov 1793)


Line Six

János Kazmer Gf Esterházy, Baron zu Galántha (Pozsony 16 Feb 1775-Karlsbad 17 Aug 1829); m.Vienna 19 Mar 1801 Mária Jozsefa Gfn Esterházy (1777-1843)

1a) Kazmer Miklós (Pozsony 15 Nov 1805-Aigen bei Salzburg 13 May 1870); m.1st Pozsony 28 Aug 1833 Leopoldine Gfn Szápáry v.Muraszombath, Széchysziget u.Szápár (30 Jun 1806-12 Mar 1838); m.2d Pozsony 19 Jul 1842 Maria Henrica Aspasia Le Marcant ditte de Montval (Vienna 29 Sep 1804-Prasch bei Salzburg 17 Jan 1875)

1b) Marianna Jozsefa (31 May 1834-Stockholm 15 Nov 1863); m.Modena 14 Jun 1858 Ludwig Gf von Paar (d.Meran 6 Jan 1893)

2b) Ilona (Gáta 29 Dec 1835-Vienna 12 May 1896); m.Salzburg 21 Nov 1855 Pál Gf Esterházy (d.20 Jul 1877)

3b) Zsofia (27 Nov 1836-Salzburg 25 Sep 1906); m.Stockholm 4 Mar 1862 Leon Borely de La Touche (d.Paris 27 Jan 1895)

4b) Dániel Péter Kazmer János Nepomuk Jozsef Antal Eustachius (Pozsony 4 Jun 1843-Salzburg 19 Nov 1923); m.Salzburg 4 Jun 1870 Helene Gfn von Ueberacker (Klebing, Bavaria 13 Feb 1847-Wispach 29 Sep 1908)


1c) Ludwig Maria Joasef Otto Daniel Kazimir Eustachius Benedikt (Aigen 21 Mar 1872-Wispach 13 Jan 1946)

2c) Maria Josefa (Aigen 23 May 1873-Füzesgyarmat 27 Dec 1936); m.Salzburg 2 Jul 1900 Paul Gf von Blanckenstein (Battelau 6 Jun 1868-Füzesgyarmat 25 Sep 1935)

3c) Paul Maria Josef Daniel Kasimir Heinrich Eustachius (Salzburg 31 May 1874-Kremsmünster 29 Jan 1942); m.Salzburg 15 Feb 1902 Wanda Gfn von Walderdorff (Klafterbrunn 2 Mar 1878-Kremsmünster 3 Apr 1961)


1d) Paul Daniel (Salzburg 26 Nov 1904-Trieste 12 Oct 1907)

2d) Kasimir Paul Daniel Eduard Anton (Salzburg 13 Jul 1906-Ering 6 Dec 1999); m.Ering (civ) 27 May 1941 (rel) 28 May 1941 Marie-Gabrielle Frn Sedlnitzky-Odrowaz v.Choltitz (Pillham bei Ruhstorf 23 Apr 1920-12 Jan 2011)


1e) Anton Paul Maria Kasimir Eustachius (Budapest 8 Apr 1942-26 Sep 2011); m.Neusüß bei Augsburg 26 Apr 1973 Eleonore Gfn vin Thun und Hohenstein (b.Lindau 8 Jul 1947)


1f) Moritz Antal Maria Rudolph (b.Düsseldorf 28 Apr 1975); m.Passau 1 Oct 2005 (rel) Vornbach 11 Oct 2005 Alice Edle von Zeynek (b.Passau 28 Dec 1975)


1g) Paul-János Maria Theodor (b.Munich 11 Sep 2006)

2g) Johannes Nepomuk Kasimir Maria Imre Georg (b.Munich 19 Feb 2008)

3g) Antal


2f) Sophie Elisabeth Maria Stefanie (b.Düsseldorf 22 Oct 1976); m.Weßling 16 Apr 2005 (rel) Vornbach 7 May 2005 Urban Lübbeke (b.Munich 25 Jan 1975)

3f) Franz Kasimir Maria Euustachius (b.Düsseldorf 13 Jan 1979)

4f) Matthäus Rudolf Maria Eustachius (b.Düsseldorf 13 Jan 1979); m.Weßling 1 Sep 2005 (rel) Caracas 24 May 2006 Luisa Maria Fernández de Unda (b.Barquisimeto, Venezuela 12 Jul 1979)


1g) Elisabeth Eleonore Rosa Maria del Pilar (b.Munich 18 Oct 2006)

2g) Marie-Luise


2e) Alexander (Sándor) Morits Kasimir Paul Maria Eustachius (b.Budapest 15 Jul 1943); m.Eberhardszell 12 Sep 1970 Marie Sidonie Gfn von Waldburg zu Wolfegg u.Waldsee (b.Freiburg 4 Dec 1942)


1f) Philipp Anton Heinrich Maria (b.Paris 20 Aug 1975)


3e) Paul Daniel Ivo Maria Eustachius (b.Rotthalsmünster, Bavaria 31 Mar 1946); m.1st Ering 30 Jul 1971 (rel) Maria Plain 19 Sep 1971 (div 1980) Cecilia-Isabel von Dessauer-Kuenerz (b.Santiago, Chile 21 Jun 1950); m.2d Munich 13 May 1994 (div 2001) Margit Gfn Batthyány de Német-Ujvár (b.Wolfern 26 Jan 1946)


1f) Nikolaus Johann Wolfgang (b.Mannheim 27 Sep 1974); m.Vienna 13 Jun 2006 (rel) Brussels 15 Jul 2006 Daria Kuglitsch (b.Vienna 26 Feb 1983)


1g) Felix Maria (b.Zürich 4 Jul 2010)


2f) [adopted] Theresa (b.4 Aug 1977); m.Jorge Estelle Caro


4e) Andreas Christof Maria Eustachius (b.Ering 1 Mar 1950); m.1st Bernried 11 Apr 1987 (div 1993) Caroline Melzig-Thietz (b.Munich 4 Feb 1961); m.2d Ering 30 Jul 1994 Christine Obermayr (b.Wiesbaden 30 May 1959)


1f) Christina Sophie Marie-Gabriele (b.Munich 2 Feb 1995)


5e) Johan Nepomuk Rudolf Maria Eustachius (b.Ering 21 May 1951); m.Munich 8 Sep 1988 (rel) Dießen am Ammersee 27 May 1989 Katharina Jobe (b.Seefeld bei Starnberg 30 Jul 1961)


1f) Vincent Paul Andreas Wilbur Maria (b.Munich 26 Jan 1992)

2f) Marie-Elisabeth Anne Charlotte Christine (b.Munich 29 Jan 1993)


6e) Sophie Yvonne Carmen Maria Walpurga "Grïfin Esterházy von Galántha-Jukes" (b.Rotthalsmünster 18 Feb 1958); m.Ering 3 Sep 1988 Stephan Anthony Jukes (b.Eltham 1 Sep 1954)


3d) Marie-Christine Helene Juliane Antonia (Salzburg 5 Jan 1909-Vienna 27 Dec 2000)

4d) Helene Juliana Sophie Karoline Antonia Maria (Salzburg 21 Sep 1910-Vienna 1990)

5d) Anton (Vienna 24 Aug 1913-Vienna 29 Jun 1935)

6d) Paul Michael Ludwig Eduard Daniel Josef Antonius Ignatius (Vienna 25 Sep 1915-Ritten, South Tyrol 11 Aug 1980); m.1st Aachen 6 Sep 1947 (div 1954) Marie Luise Erasmus (Aachen 13 Apr 1922-1 Sep 2005); m.2d Vienna 15 Jul 1954 Christa Steinbach (b.Vienna 23 Jan 1928)


1e) Paul Constantin Maria Josef (b.Vienna 26 Apr 1955); m.Düsseldorf 25 Jun 1984 Anna-Margarete Ludes (b.Düsseldorf 17 Nov 1954)

1f) Paulus (b.Bielefeld 14 Oct 1982)

2f) Rachelle (b.Freiburg 29 May 1987)

2e) Carl-Mathias Maria Josef (b.Vienna 25 Feb 1958); m.Vienna 21 Mar 1983 Eva Maria Stronhal (b.Vienna 22 May 1955)

1f) Sophie (b.Vienna 30 Aug 1983)

2f) Quirin (b.Vienna 5 Jan 1985)

3f) Cyril (b.Vienna 13 Nov 1988)

3e) Franziska Wanda Anna Maria Josepfa (b.Vienna 26 Jul 1959)

4e) Johanna (b.Vienna 22 Jun 1964); m.Vienna 1993 Markus Toyfl

4c) Ladislaus Maria Josef Hieronymus Paul vom Kreuze Vitalis Eustachius (Salzburg 28 Apr 1875-Wispach 14 May 1953)

5c) Therese Maria Josefa Helene Gabriele Walpurga (Salzburg 17 Aug 1876-Wispach 26 Feb 1958)

6c) Sophie Maria Josefa Helene Walpurga (Salzburg 16 Oct 1877-Ering 25 Jun 1965)

7c) Helene (Salzburg 15 Sep 1879-Smichow 23 Nov 1908)

8c) Josef (Salzburg 28 Apr 1883-Vienna 4 Dec 1908)

9c) Kasimir Maria Josef Arnulf Bartholomäus Cyriakus Eustachius (Wispach 8 Aug 1884-Budapest 15 Feb 1944); m.Radkersburg 22 Jul 1914 Helene Gfn von Fünfkirchen (Radkersburg 15 Mar 1891-Budapest 20 Apr 1945)

1d) Ilona Mária Anna Jozsefa Praxedis Aloysia (Salgócska 5 Aug 1915-1992); m.Budapest 29 Jul 1946 Frank Gobets (d.Vienna 19 Dec 1947)

2d) Jozsef Mária Dániel Kazmer Ferenc Rudolf László János Evangelista Eustachius (Salgócska 8 Sep 1917-Vienna 21 Jan 1980); m.1st Budapest 12 Jan 1944 (div 1949) Elisabeth Pss zu Windisch-Grätz (b.Sárospatak 4 Sep 1923); m.2d Vienna 28 Oct 1957 Lotte-Lore Franck (b.Dresden 18 Sep 1920)

1e) Mária Erzsébet Ilona Anna Josefa Walpurga (b.Budapest 12 Nov 1944); m.Geneva 10 Sep 1976 John Sugden Lockwood (b.London 14 Mar 1938)

3d) Marianne Ilona Jozsefa Ladislaja Teréz Zsofia Luise Hedwig (Salgócska 28 Apr 1919-1989); m.Vienna 3 Jun 1954 Peter Habig (Vienna 7 Aug 1886-Vienna 30 Jun 1963)

4d) Gabriella Mária Ilona Jozsefa Aloysia Albertina Ferdinandine Agnes Walpurga (Salgócska 20 Jan 1922-Vienna 6 Nov 1992); m.Budapest 4 Oct 1944 László Gf Pálffy de Erdöd (b.Dunakiliti 22 Jun 1921)

10c) Anna Mária Jozsefa Julia Gabriele Walpurga (Salzburg 16 Feb 1886-Bad Hall, Tyrol 10 Dec 1968); m.Wispach 12 May 1906 Konrad Frhr von und zu Franckenstein (d.Innsbruck 11 Dec 1938)

5b) Irén (Pozsony 6 Mar 1847-Meran 15 Sep 1869); m.Salzburg 27 Apr 1868 Heinrich Gf von Thun und Hohenstein (d.Salzburg 8 Jul 1886)

2a) Franciska (Pozsony 16 Apr 1807-Vienna 12 Sep 1875); m.Gáta 18 Aug 1824 Péter Gf Pejacsevich de Veröcze (d.Vienna 15 Apr 1887)