Kingdom of Finland
Suomen kuningaskunta
House of Hesse
Finland declared independence from Russia on December 6, 1917, leading to a debate on whether the new state should declare itself a republic or remain a monarchy. At the time of its Declaration of Independence, monarchists were a minority in the Finnish Eduskunta (Parliament), and Finland was declared a republic. However, after the Finnish Civil War, and while the pro-republic Social Democratic Party was mostly excluded from the Eduskunta, Frederick was elected to the throne of the Kingdom of Finland on October 9, 1918. A primary motive for his election was the belief that, being the brother of William II of Germany, his kingship would solidify Finland's alliance with Germany and thereby afford protection against the Russians.
The adoption of a new constitution had been delayed by the Civil War, and the legitimacy of the royal election was based upon the Constitution of Sweden of 1772, adopted under King Gustav III, when Finland had been a part of Sweden. The same constitutional document had also served as the basis for the rule of the Russian Tsars, as grand dukes of Finland, during the nineteenth century when the weakening Sweden lost Finland to the Russian Empire.
The reaction of the Bolshevik regime in Russia was thus crucial. Great Britain, the United States, Germany, France and the other Scandinavian countries were initially reluctant to recognize the newly independent Finland, waiting for the Russian reaction. When Lenin's government recognized Finland's independence, Germany, in addition to France and the other Scandinavian countries quickly followed suit.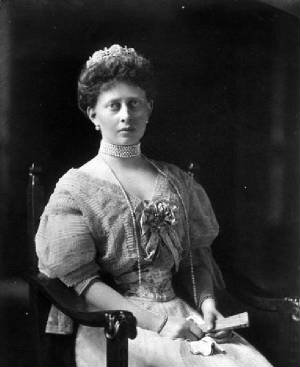 On November 11, 1918, the armistice between the warring factions of World War I, was signed, and only two days earlier William II had abdicated and Germany was declared a republic. Germany's defeat in the war and the stated fact that none of the Allies of World War I would ever accept a German-born prince as the king of Finland, led Frederick to renounce the throne on December 14, 1918, without having ever set foot on his "kingdom." He had hesitated previously due to the circumstances of his election, where approximately 40 percent of the members of the Parliament had boycotted the election.
Frederik Kaarle I - King of Finland
Frederick Charles Louis Constantine, Prince and Landgrave of Hesse (1 May 1868, Gut Panker - 28 May 1940, Kassel), Friedrich Karl Ludwig Konstantin Prinz und Landgraf von Hessen-Kassel in German, was the brother-in-law of the German Emperor William II and the elected King of Finland from 9 October to 14 December 1918.
Early life of Frederick
Frederick was born at his family's manor, Gut Panker, in Plön, Holstein. He was the third son of Frederick William of Hesse, the then Landgrave of Hesse, and his wife Princess Anna of Prussia, daughter of Prince Charles of Prussia and Princess Marie Louise of Saxe-Weimar-Eisenach. The elder Frederick, a Danish military officer, had been one (and perhaps the foremost) of the candidates of Christian VIII of Denmark in the 1840s to succeed to the Danish throne if the latter's male line died out, but renounced his rights to the throne in 1851 in favor of his sister, Louise. The elder Frederick was of practically Danish upbringing, having lived all his life in Denmark, but in 1875, when the senior branch of Hesse-Kassel became extinct, he settled in northern Germany, where the House had substantial landholdings.
Eighteen days after his own birth, the baby Frederick's first cousin, the then Tsarevna Maria Fyodorovna of Russia, daughter of his aunt Queen Louise of Denmark, gave birth in Saint Petersburg to Nicholas II of Russia, who would become Frederick Charles' predecessor as the monarch of Finland (1894-1917).
Marriage
On 25 January 1893, Frederick married Princess Margaret of Prussia, the youngest daughter of the late Frederick III, German Emperor and Victoria, Princess Royal, eldest daughter of Queen Victoria of the United Kingdom and her consort Prince Albert of Saxe-Coburg and Gotha. They had six children, including two sets of twins:
Friedrich Wilhelm Sigismund (23 November 1893-12 September 1916), died in World War I
Maximilian Friedrich Wilhelm Georg (20 October 1894-13 October 1914), died in World War I
Philipp (1896-1980) married to Princess Mafalda of Savoy (1902-1944, Buchenwald), had issue.
Wolfgang Moritz (1896-1989)
Prince Christoph Ernst August of Hesse (1901-1943) married Princess Sophie of Greece and Denmark, had issue.
Richard Wilhelm Leopold (1901-1969), unmarried
Upon their father's death in 1884, Frederick's eldest brother Frederick William became the head of the House of Hesse, and afterwards his next brother Alexander.
The Finnish throne
Frederick Charles was elected as the King of Finland by the Parliament of Finland on 9 October 1918. However, with the end of World War I, in light of his German birth and the abdication of Emperor William II of Germany ending monarchies in Germany, the arrangement was quickly considered untenable by influential Finns of the time and by Frederick himself. Not much is known of the official stance of the victorious allies. Frederick Charles renounced the throne on 14 December 1918, without ever arriving in the country, much less taking up his position. Finland subsequently adopted a republican constitution.
Later life
Landgrave Alexander Frederick of Hesse abdicated as the head of the House of Hesse on 16 March 1925, and was succeeded by Frederick Charles, his younger brother. At Frederick's death, his eldest surviving son, Philipp, succeeded him as head. However, according to certain family documents and correspondence, his successor as King of Finland would have been his second surviving son Prince Wolfgang of Hesse (1896-1989), apparently because Wolfgang was with his parents in 1918 and ready to travel to Finland, where a wedding to a Finnish lady was already in preparation for the coming Crown Prince. Philipp was in the military and unable to be contacted at the time. This choice of the younger of these two twins at that time, however is no precedent that in next generations, the kingship would have been succeeded in secundogeniture, putting the eldest son always to the Hesse title (according to Dr. Vesa Vares). On the contrary, it is practically inconceivable that succession of a kingdom would depend on secondary consideration. the source Viini 2/2007 (in Finnish) indicates a view that Moritz of Hesse is the current successor, and prince Donatus is the heir.
Titles and Styles of Frederick
1 May 1868 - 15 March 1925: His Highness Prince Fredrick Charles of Hesse
9 October 1918 - 14 December 1918: His Majesty The King of Finland
15 March 1925 - 28 May 1940: His Royal Highness The Landgrave of Hesse
House of Hesse
The House of Hesse is a European royal dynasty from the region of Hesse, originally and still formally the House of Brabant. The origins of the House of Hesse begin with the marriage of Sophie of Thuringia, daughter of Louis IV, Landgrave of Thuringia and Elizabeth of Hungary with Henry II, Duke of Brabant from the House of Reginar. Sophie was the heiress of Hesse which she passed on to her son,Henry upon her retention of the territory following her partial victory in the War of the Thuringian Succession in which she was one of the belligerents.
Originally the western part of the Landgraviate of Thuringia, in the mid 13th century it was inherited by the younger son of Henry II, Duke of Brabant, and became a distinct political entity. From the late 16th century it was generally divided into several branches, the most important of which were those of Hesse-Kassel (or Hesse-Cassel) and Hesse-Darmstadt. In the early 19th century the Landgrave of Hesse-Kassel was elevated to Elector of Hesse (1803), while the Landgrave of Hesse-Darmstadt became the Grand Duke of Hesse (1806), later Grand Duke of Hesse and by Rhine. Electoral Hesse (Hesse-Kassel) was annexed by Prussia in 1866, while Grand Ducal Hesse (Hesse-Darmstadt) as lasted until the end of the German monarchies in 1918.
Rulers of Hesse
Philip I, Landgrave of Hesse, died in 1567. Hesse was divided between his four sons, four new lines which arose: Hesse-Darmstadt, Hesse-Kassel, Hesse-Marburg and Hesse-Rheinfels. The line of Hesse-Darmstadt was also part of the morganatic line of the Battenberg family when Prince Alexander of Hesse and by Rhinemarried to Countess Julia Hauke. The Battenbergs who later settled in England changed that name to Mountbatten after World War I.
House of Brabant

Hesse (1264-1567)

Hesse-Darmstadt (1567-1918), became Grand Duchy of Hesse in 1806

Hesse-Butzbach (1609-1642)
Hesse-Braubach (1609-1651)
Hesse-Homburg (1622-1866)
Hesse-Itter (1661-1676)
Battenberg (1858, morganatic line. Mountbatten since 1917)

Hesse-Kassel (1567-1866), became Electorate of Hesse in 1803

Hesse-Rotenburg (1627-1834)
Hesse-Wanfried (1627-1755)
Hesse-Rheinfels (1627-1754)
Hesse-Philippsthal (1685-1866)

Hesse-Philippsthal-Barchfeld (1721-1866)

Hesse-Marburg (1567, divided in 1604 between Hesse-Darmstadt and Hesse-Kassel)
Hesse-Rheinfels (1567, divided in 1583 between Hesse-Darmstadt, Hesse-Kassel and Hesse-Marburg)
Hesse-Kassel and its junior lines were annexed by Prussia in 1866; Hesse-Darmstadt became the People's State of Hesse when the monarchy was abolished in 1918. Hesse-Philippsthal died out in the male line in 1925; Hesse-Darmstadt in 1968. Descendants of Hesse-Kassel and Hesse-Philippsthal-Barchfeld are alive to this day.
Titles and Styles of the King of Finland
Charles I, King of Finland and Karelia, Duke of Aland, Grand Duke of Lapland, Lord of Kaleva and the North - Finnish: Kaarle I, Suomen ja Karjalan kuningas, Ahvenanmaan herttua, Lapinmaan suuriruhtinas, Kalevan ja Pohjolan isanta; Swedish: Karl I, Kung av Finland och Karelen, hertig av Aland, storhertig av Lappland, herre over Kaleva och Pohjola
Titles and Styles of the Royal House
The members of this family bear the titles Prince or Princess of Finland, together with the formal appellation of His or Her Royal Highness.
The Genealogy of The Royal House
FRIEDRICH KARL Ludwig Konstantin, CHARLES I OF FINLAND
Elected King of Finland, from October 9th to December 14th, 1918,
and Landgrave of Hesse, head of the Electoral House of Hesse from
15 Mar 1925 (Schloß Panker, Holstein 1 May 1868-Kassel 28 May
1940); m.Berlin 25 Jan 1893 Margarethe Pss of Prussia (Neues
Palais, nr Potsdam 22 Apr 1872- Schönberg bei Kronberg,
Taunus 22 Jan 1954). see: Landgraviate of Hesse
Friedrich Wilhelm Sigismund Viktor (Frankfurt 23
Nov 1893-k.a.Kara Orman, Romania 12/13 Sep 1916)
Maximilian Friedrich Wilhelm Georg Eduard (Schloß
Rumpenheim 20 Oct 1894- k.a.St.Jean-Chapelle 13 Oct 1914)
PHILIPP, de jure King of Finland, Landgrave of Hesse, became
head of all the House of Hesse 30 May 1968 (Schloß Rumpenheim
6 Nov 1896-Rome 25 Oct 1980); m.Racconigi 23 Sep 1925 Mafalda
Pss of Savoy (Rome 19 Nov 1902-d.in Buchenwald concentration
camp 28 Aug 1944)
MORITZ Friedrich Karl Emmanuel Humbert, de jure
King of Finland, Landgrave of Hesse, b.Racconigi 6
Aug 1926; m.Kronberg (civ) 1 Jun1964 (rel) 3 Jun
1964 (div 1974) Tatiana Pss zu Sayn-Wittgenstein-
Berleburg (b.Gießen 31 Jul 1940)
Mafalda Margarethe, b.Kiel 6 Jul 1965; m.1st Kronberg 6 Jul 1989
(div) Enrico dei Conti Marone Cinzano (b.Turin 5 Apr 1963); m.2d
Lütjenburg 19 Dec 1991 (div 1999) Carlo Galdo (b.Naples 26 Mar 1954);
m.3d Rome 14 Jul 2000 (rel) Palazzo Grotta Pallotta 28 Sep 2000
Ferdinando dei Conti Brachetti-Peretti (b.Rome 13 Jan 1960)
Tatiana Marie Galdo,
b.20 Jan 1992
Polissena Galdo,
b.30 Sep 1993
Cosmo Maria Tebaldo Maurizio Enrico
Brachetti-Peretti, b.Rome 11 Jan 2000
4h) Briano Maria Tebaldo Brachetti
-Peretti, b.Rome 16 Apr 2002
Heinrich Donatus Philipp Umberto, Hereditary Pr of Hesse,
b.Kiel 17 Oct 1966; m.Wiesbaden 25 Apr 2003 (rel) Kronberg
17 May 2003 Floria Gfn von Faber-Castell (b.Düsseldorf 14
Oct 1974) Elena Elisabeth Madeleine, b.Kiel 8 Nov 1967
Philipp Robin, b.Kiel 17 Sep 1970; m.Hamburg 5 May 2006
(rel) Panker 10 Jun 2006 Laetitia Bechtolf (b.Wedel 5 May 1978)
Heinrich Wilhelm Konstantin Victor Franz (Rome 30
Oct 1927-Langen, Hessen [or, Frankfurt] 18 Nov 1999)
Otto Adolf (Rome 3 Jun 1937-Hannover 3 Jan 1998); m.1st
(morganatically) (civ) Munich 5 Apr 1965 (rel) Trostberg, Upper
Bavaria 6 Apr 1965 (div 1969) Angela von Doering (Goslar 12
Aug 1940-Hannover 11 Apr 1991); m.2d (morganatically) Latrup
-Matrum 28 Dec 1988 (div 1994) Elisabeth Bönker
(b.Rumburg, Czechoslovakia 31 Jan 1944)
Elisabeth Margarethe Elena Johanna Maria Jolanda Polyxene,
b.Rome 8 Oct 1940; m.Frankfurt (civ) 26 Feb 1962 (rel)
28 Feb 1962 Friedrich Carl Gf von Oppersdorff
(Oberglogau 30 Jan 1925-Gravenbruch 11 Jan 1985)
Wolfgang Moritz (Schloß Rumpenheim 6 Nov 1896-Kronberg,
Taunus 12 Jul 1989); m.1st Salem 17 Sep 1924 Marie Alexandra Pss
of Baden (Salem 1 Aug 1902-k.in air raid at Frankfurt 29 Jan 1944);
m.2d Frankfurt 7 Sep 1948 Ottilie Moeller
(Frankfurt 24 Jun 1903-Kronberg 4 Nov 1991)
Richard Wilhelm Leopold (Frankfurt
14 May 1901-Frankfurt 11 Feb 1969)
Christoph Ernst August (Frankfurt 14 May 1901-k.a.in
the Apennines 7 Oct 1943); m.Kronberg 15 Dec 1930
Sophie Pss of Greece and Denmark (Corfu 26 Jun
1914- Neuhaus bei Schliersee 24 Nov 2001)
Christina Margarethe, b.Kronberg 10 Jan 1933; m.1st Kronberg 2
Aug 1956 (div 1962) Andreas Pr of Yugoslavia (Veldes, Krain 28 Jun
1929-Irvine, California 7 May 1990); m.2d London 3 Dec 1962 (div
1986) Robert van Eyck (The Hague 3 May 1916-Ashford 19 Dec 1991)
1g) Helene Sophie van Eyck, b.London 25 Oct 1963; m.Hastings 24
Jan 1986 Roderick Alan Harman (b.Chang-chou, China 18 Jul 1942)
Alexandra Sophia Harman,
b.St.Leonard's-on-Sea 26 Jul 1986
Pascale Olivia Harman, b.St.
Leonard's-on-Sea 19 Mar 1989
Mark Nicholas van Eyck, b.Oxford 16 Feb 1966; m.London
13 Jun 1992 Joanne Marea Green (b.Timaru NZ 11 Oct 1961)
Dorothea Charlotte Karin, b.Schloß Panker 24 Jul
1934; m.(civ) Schliersee, Upper Bavaria 31 Mar 1959
(rel) Munich 1 Apr 1959 Friedrich Pr zu Windisch-Grätz
(Heiligenberg, Baden 7 Jul 1917-Gersau 29 May 2002)
Karl Adolf Andreas, b.Berlin 26 Mar 1937; m.The
Hague (civ) 26 Mar 1966 (rel) 18 Apr 1966 Yvonne Gfn
Szapáry von Muraszombath, Széchysziget
u.Szapár (b.Budapest 4 Apr 1944)
Christoph, b.Munich 18 Jun 1969
Irina Verena, b.Munich 1 Apr 1971; m.(civ) Berlin
30 Apr 1999 (rel) Heusenstamm 29 May 1999
Alexander Gf von Schönburg-Glauchau
(b.Mogadishu, Somalia 15 Aug 1969)
Rainer Christoph Friedrich,
b.Kronberg 18 Nov 1939
Clarissa Alice, b.Kronberg 6 Feb 1944; m.
Paris 20 Jul 1971 (div 1976) Claude Jean Derrien
(b.Boulogne-sur-Seine 12 Mar 1948)
Johanna von Hessen,
b.Munich 25 Aug 1980