Kingdom of Belgium
Koninkrijk België - Royaume de Belgique
Belgium (i/ˈbɛldʒəm/ bel-jəm), officially the Kingdom of Belgium, is a federal state in Western Europe. It is a founding member of the European Union and hosts the EU's headquarters, and those of several other major international organisations such as NATO. Belgium covers an area of 30,528 square kilometres (11,787 sq mi), and it has a population of about 11 million people. Straddling the cultural boundary between Germanic and Latin Europe, Belgium is home to two main linguistic groups, the Dutch-speakers, mostly Flemish (about 60%), and the French-speakers, mostly Walloons (about 40%), plus a small group of German-speakers. Belgium's two largest regions are the Dutch-speaking region of Flanders in the north and the French-speaking southern region of Wallonia. The Brussels-Capital Region, officially bilingual, is a mostly French-speaking enclave within the Flemish Region. A German-speaking Community exists in eastern Wallonia. Belgium's linguistic diversity and related political conflicts are reflected in the political history and a complex system of government.
Historically, Belgium, the Netherlands and Luxembourg were known as the Low Countries, which used to cover a somewhat larger area than the current Benelux group of states. The region was called Belgica in Latin because of the Roman province Gallia Belgica which covered more or less the same area. From the end of the Middle Ages until the 17th century, it was a prosperous centre of commerce and culture. From the 16th century until the Belgian Revolution in 1830, when Belgium seceded from the Netherlands, many battles between European powers were fought in the area of Belgium, causing it to be dubbed the battleground of Europe, a reputation strengthened by both World Wars.
Upon its independence, Belgium participated in the Industrial Revolution and, during the course of the 20th century, possessed a number of colonies in Africa. The second half of the 20th century was marked by the rise of contrasts between the Flemish and the Francophones fuelled by language differences on the one hand and an asymmetrical economic evolution of Flanders and Wallonia on the other hand. These ongoing conflicts have caused far-reaching reforms of the formerly unitary Belgian state into a federal state and a very long political instability
Belgium was recognised as an independent country in 1830, but the monarchy was not formally established until 1831. King Leopold I, Prince of Saxe-Coburg and Gotha, took the constitutional oath on 21 July 1831 to become the first King of the Belgians. Under the hereditary constitutional monarchy system, the role and operation of Belgium's institutions, including the monarchy, are governed by the Constitution. "Hereditary" means the royal office, as described in the Constitution, is earmarked solely for a descendent of the first King of the Belgians, Leopold I. Bound by the Constitution above all other ideological and religious considerations, political opinions and debates and economic interests, the King acts as an arbiter and guardian of the country's unity and independence.
Residences of the Royal House
King Albert II and Queen Paola live at Belvédère Castle, Laeken. It is situated very near Laeken Castle, which is the castle where Prince Philippe and Princess Mathilde live with their children. Since 1998 Queen Fabiola lives at Stuyvenberg Castle, Laeken. Also Princess Astrid and her family live there. Prince Laurent and Princess Claire live at the Villa Clementine at Tervuren. The Royal Palace at Brussels, as well as sometimes Laken Castle, is used for official events. Both the Royal Palace at Brussels and Laeken Castle belong to the state, and are made available to the King. At present als Belvédère Castle, Stuyvenberg Castle, Villa Clémentine, Ciergnon Castle and Fenffe Castle are made available to the king. These residences belong to the Royal Trust, and via the Trust, to the state. King Albert II himself owns the residence "Le Romarin" at Châteauneuf de Grasse. Queen Fabiola owns the Villa Astrida at Motril. Postal address: Royal Palace, Brederodestraat 16, 1000 Brussels, Belgium.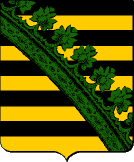 The History of the House of Wettin
The House of Wettin is a dynasty of German counts, dukes, prince-electors (Kurfürsten) and kings that once ruled the area of today's German states of Saxony, the Saxon part of Saxony-Anhalt, and Thuringia for more than 800 years as well as holding at times the kingship of Poland. Agnates of the House of Wettin have, at various times, ascended the thrones of Great Britain, Portugal, Bulgaria, Poland, Saxony, and Belgium; of these, only the British and Belgian lines retain their thrones today. The oldest member of the House of Wettin who is known for certain was Thiedericus (died 982), who was probably based in the Liesgau (located at the western edge of the Harz). Around 1000, as part of the German conquest of Slavic territory, the family acquired Wettin Castle, after which they named themselves. Wettin Castle is located in Wettin in the Hosgau on the Saale River. Around 1030, the Wettin family received the Eastern March as a fief. The prominence of the Wettin family in the Slavic marches caused Emperor Henry IV to invest them with the March of Meissen as a fief in 1089. The family advanced over the course of the Middle Ages: in 1263 they inherited the landgraviate of Thuringia (though without Hesse), and in 1423 they were invested with the Duchy of Saxony, centred at Wittenberg,thus becoming one of the prince-electors of the Holy Roman Empire.
The family divided into two ruling branches in 1485 when the sons of Frederick II, Elector of Saxony divided the territories hitherto ruled jointly. The elder son Ernest, who had succeeded his father as Prince-elector, received the territories assigned to the Elector (Electoral Saxony) and Thuringia, while his younger brother Albert obtained the March of Meissen, which he ruled from Dresden. As Albert ruled under the title of "Duke of Saxony", his possessions were also known as Ducal Saxony. The older, Ernestine branch remained predominant until 1547 and played an important role in the beginnings of the Protestant Reformation. Their predominance ended in the Schmalkaldic War, which pitted the Protestant Schmalkaldic League against Emperor Charles V. Although itself Protestant, the Albertine branch rallied to the Empire's cause; Charles V rewarded them by forcing the Ernestines to sign away their rights to the Electoral title and lands to the Albertines.
The Ernestine line was thereafter restricted to Thuringia, and its dynastic unity swiftly crumbled. The Albertine Wettin maintained most of the territorial integrity of Saxony, preserving it as a significant power in the region, and using small appanage fiefs for their cadet branches, few of which survived for significant lengths of time. The Ernestine Wettin, on the other hand, repeatedly subdivided their territory, creating an intricate patchwork of small duchies and counties in Thuringia. The junior Albertine branch ruled as Electors (1547-1806) and Kings of Saxony (1806-1918) and also played a role in Polish history: two Wettin were Kings of Poland (between 1697-1763) and a third ruled the Duchy of Warsaw (1807-1814) as a satellite of Napoleon. After the Napoleonic Wars, the Albertine branch lost about 40% of its lands, including the old Electoral Saxony, to Prussia, restricting it to a territory coextensive with the modern Saxony.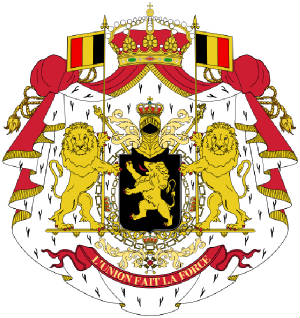 Succession to the Throne of Belgium
Until 1991 the Constitution said: the constitutional power of the King is hereditary in direct, natural and legal line from HRH Leopold of Saxe-Coburg, from male to male descendant, in order of birth, and with the eternal exclusion of women and their descendance. However on March 8th, 1992, the Salian Law was replaced by the absolute rule about the right of the first born, with the result that now the princesses have the same rights of succession as their brothers. The King can't be head of state of another country at the same time, unless a 2/3 majority of both parliaments agree with it. When there is no descendance anymore the King has the right to appoint his successor. The Chambers have to agree with that choice with 2/3 majority. A Prince looses his right of succession when he marries without asking permission. The King is able to give this Prince his rights back.
The Family Titles and Styles
The Sovereign is His Majesty, King of the Belgians, the other members of the royal family are styled His or Her Royal Highness and Prince or Princess of Belgium, the children of Princess Astrid are styled His or Her Imperial and Royal Highness and are Archdukes or Archduchesses of Austria-Este, Prince or Princess of Belgium. Until World War I the family members also bore the German titles Prince or Princess of Saxe-Coburg and Gotha and Duke or Duchess of Saxony.
The Genealogy of the Royal House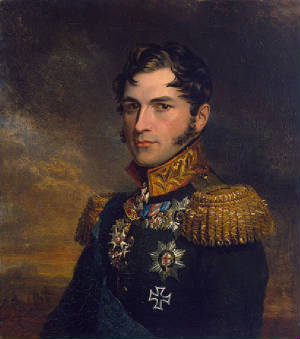 Leopold Georg Christian Friedrich Pr of Saxe-Coburg-Gotha, Duke of Saxony, was b.Coburg 16 Dec 1790. On 2 May 1816 he married Pss Charlotte Of Great Britain, Ireland and Hannover (Carlton House 7 Jan 1796-Claremont House 6 Nov 1817), the only child of the then Prince of Wales [later, King George IV]. Had she lived, Leopold would have assumed the role later taken by his nephew, Prince Albert, as Prince Consort of Great Britain. It was not to be. However, on 4 Jun 1831 he was elected as King LÉOPOLD I of the Belgians. He died at Laeken 10 Dec 1865. He m.2d Compiègne 9 Aug 1832 Louise Marie Pss d'Orléans (Palermo 3 Apr 1812-Ostende 11 Oct 1850)
1a) Louis-Philippe Léopold Victor Ernest (Laeken 24 Jul 1833-Laeken 16 May 1834)
2a) LÉOPOLD II Louis Philippe Marie Victor, King of the Belgians (Brussels 9 Apr 1835-Laeken 17 Dec 1909); m.Brussels 22 Aug 1853 Marie Henriette Archdss of Austria (Buda 23 Aug 1836-Spa 19 Sep 1902); m.2d Brussels 14 Dec 1909, in a religious ceremony "in articulo mortis" (on his deathbed) by the priest of Laeken Cooreman, Blanche Delacroix (Bucharest 1883-Cambo 1948), unofficially cr Bss de Vaughan in Belgium (a courtesy title)
1b) Louise Marie Amélie (Brussels 18 Feb 1858-Wiesbaden 1 Mar 1924); m.Brussels 4 Feb 1875 (div Gotha 15 Jan 1906) Philipp Pr of Saxe-Coburg-Gotha (Paris 28 Mar 1844-Coburg 3 Jul 1921)
2b) Léopold Ferdinand Élie Victor Albert Marie, Duke of Brabant (Laeken 12 Jun 1859-Brussels 22 Jan 1869)
3b) Stéphanie Clotilde Louise Herminie Marie Charlotte (Laeken 21 May 1864-Pannonhalma 23 Aug 1945); m.1st Vienna 10 May 1881 Crown Prince Rudolf of Austria (Laxenburg 21 Aug 1858-Mayerling 30 Jan 1889); m.2d Miramar 22 Mar 1900 Elemér Pr Lónyay de Nagy-Lónya et Vásáros-Namény (Bodrog-Olaszi 24 Aug 1863-Budapest 20 Jul 1946)
4b) Clémentine Albertine Marie Léopoldine (Laeken 30 Jul 1872-Nice 8 Mar 1955); m.Moncalieri 14 Nov 1910 Pr Victor Napoléon (Paris 18 Jul 1862-Brussels 3 May 1926)
3a) Philippe Eugène Ferdinand Marie Clément Baudouin Léopold Georges, Ct of Flanders (Laeken 24 Mar 1837-Brussels 17 Nov 1905); m.Berlin 25 Apr 1867 Marie Pss von Hohenzollern-Sigmaringen (Sigmaringen 17 Nov 1845-Brussels 26 Nov 1912)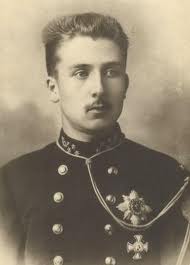 1b) Baudouin Léopold Philippe Marie Charles Antoine Joseph Louis (Brussels 3 Jun 1869-Brussels 23 Jan 1891)
2b) Henriette Marie Charlotte Antoinette (Brussels 30 Nov 1870-Sierre, Valais, Switzerland 28 Mar 1948); m.Brussels 12 Feb 1896 Emanuel Pr d'Orléans Duc de Vendôme (Obermais 18 Jan 1872-Cannes 1 Feb 1931)

3b) Joséphine Marie Stéphanie Victoire (Brussels 30 Nov 1870-Brussels 18 Jan 1871)
4b) Joséphine Caroline Marie Albertine (Brussels 18 Oct 1872-Namur 6 Jan 1958); m.Brussels 28 May 1894 Karl Anton Pr von Hohenzollern (Sigmaringen 1 Sep 1868-Namedy 21 Feb 1919)
5b) ALBERT I Leopold Clemens Marie Meinrad, King of the Belgians 1909-1934 (Brussels 8 Apr 1875-d.in mountaineering accident at Marche-les-Dames 17 Feb 1934); m.Munich 2 Oct 1900 Elisabeth Dss in Bavaria (Possenhofen 25 Jul 1876-Brussels 23 Nov 1965)
1c) LÉOPOLD III Philipp Karl Albert Meinrad Hubertus Maria Miguel, King of the Belgians, abdicated 1951 (Brussels 3 Nov 1901-Woluwe-Saint-Lambert 25 Sep 1983); m.1st (civ) Stockholm 4 Nov 1926 (rel) Brussels 10 Nov 1926 Astrid Pss of Sweden (Stockholm 17 Nov 1905-k.in car accident at Kußnacht, Switzerland 29 Aug 1935); m.2d Laeken (rel) 11 Sep 1941 (civ) 6 Dec 1941 Mary Lilian Baels, cr Pss de Rethy (London 28 Nov 1916-Domaine d'Argenteuil, Waterloo 7 Jun 2002)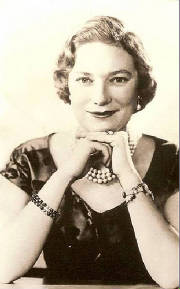 1d) Joséphine Charlotte Ingeborg Elisabeth Maria Josepha Margarethe Astrid (Brussels 11 Oct 1927-Fischbach 10 Jan 2005); m.Luxemburg 9 Apr 1953 Jean, Grand Duke of Luxemburg (b.Schloß Berg 5 Jan 1921)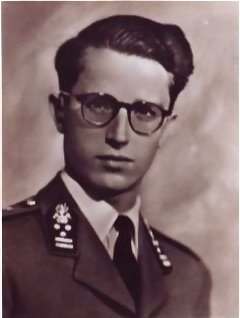 2d) BAUDOUIN Albert Charles Leopold Axel Marie Gustav, King of the Belgians 1951 (Château de Stuyvenberg, Brussels 7 Sep 1930-Motril, Spain 31 Jul 1993); m.Brussels 15 Dec 1960 Doña Fabiola Mora y Aragón (b.Madrid 11 Jun 1928)
3d) ALBERT II Felix Humbert Theodor Christian Eugène Marie, former
King of the Belgians, King from 9 August 1993 until his abdication on the
21 July 2013, b.Château de Stuyvenberg, Brussels 6 Jun 1934; m.Brussels 2
Jul 1959 Donna Paola Ruffo di Calabria, (b.Forte dei Marmi 11 Sep 1937)
1e) PHILLIPE I Leopold Louis Marie, ascended the throne on 21 July 2013,
b.Château de Belvédère, nr Laeken 15 Apr 1960; m.Brussels 4 Dec 1999 Mathilde
Marie Christine Ghislaine d'Udekem d'Acoz (b.Uccle 20 Jan 1973)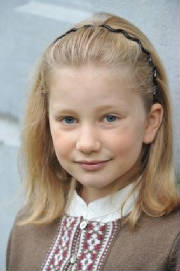 1f) ElisabethThérèse Marie Hélène, Duchess of Brabant. (b.Anderlecht 25 Oct 2001)
2f) Gabriel Baudouin Charles Marie (b.Anderlecht 20 Aug 2003)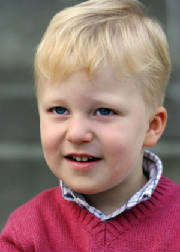 3f) Emmanuel Léopold Guillaume François Marie (b.Anderlecht 4 Oct 2005)

4f) Eléonore Fabiola Victoria Anna Marie (b.Anderlecht 16 Apr 2008)
2e) Astrid Josephine-Charlotte Fabrizia Elisabeth Paola Marie, b.Château de Belvédère 5 Jun 1962; m.Brussels 22 Sep 1984 Lorenz Archduke of Austria, cr Pr of Belgium 10 Nov 1995 (b.Boulogne-sur-Seine 16 Dec 1955); their children bear by Royal Decree 2 Dec 1991 the title Prince or Princess of Belgium in addition to their Austrian titles
1f) Amadeo Maria Josef Carl Pierre Philippe Paola Marcus d'Aviano, Archduke of Austria[-Este] and Pr of Belgium, b.Woluwe St.Lambert 21 Feb 1986
2f) Maria Laura Zita Beatrix Gerhard, Archduchess of Austria[-Este] and Pss of Belgium, b.Woluwe St.Lambert 26 Aug 1988
3f) Joachim Karl-Maria Nikolaus Isabelle Marcus d`Aviano, Archduke of Austria[-Este] and Pr of Belgium, b.Woluwe-St.Lambert 9 Dec 1991
4f) Luisa Maria Anna Martine Pilar, Archduchess of Austria[-Este] and Pss of Belgium, b.Woluwe-St.Lambert 11 Oct 1995

5f) Laetitia Maria Nora Anna Joachim Zita, Archduchess of Austria[-Este] and Pss of Belgium, b.Brussels 23 Apr 2003
3e) Laurent Benoit Baudouin Marie, b.Château de Belvédère 19 Oct 1963; m.Brussels 12 Apr 2003 Claire Louise Coombs (b.Bath 18 Jan 1974)
1f) Louise Sophie Mary (b.Woluwé-Saint-Lambert 6 Feb 2004)

2f) Nicolas Casimir Marie (b. Woluwé-Saint-Lambert 13 Dec 2005)

3f) Aymeric Auguste Marie (b. Woluwé-Saint-Lambert 13 Dec 2005)
4d) Alexandre Emanuel Henry Albert Marie Leopold (Laeken 18 Jul 1942-29 Nov 2009); m.Deben, Suffolk 14 Mar 1991 Léa Inga Dora Wolman (b.Etterbeek 2 Dec 1951)
5d) Marie-Christine Daphné Astrid Elisabeth Léopoldine, b.Laeken 6 Feb 1951; m.1st Coral Gables, Florida 23 May 1981 (div 1981) Paul Druker (Montreal 1 Nov 1937-1 Apr 2008); m.2d Westwood, California 28 Sep 1989 Jean-Paul Gourgues (b.Bordeaux)
6d) Marie-Esmeralda Adelaide Lilian Anna Léopoldine, b.Laeken 30 Sep 1956; m.London 4 Apr 1998 Sir Salvador Moncada (b.Tegucigalpa, Honduras 3 Dec 1944)
2c) Charles Théodore Henri Antoine Meinrad, Ct of Flanders, Regent 1944-1950 (Brussels 10 Oct 1903-Ostende 1 Jun 1983; in Paris on 14 Sep 1977 he went through a religious ceremony blessing his union with one Jacqueline Peyrebrune (b.La Réole 16 Feb 1921).
3c) Marie-José Charlotte Sophie Amélie Henriette Gabrielle (Ostende 4 Aug 1906-Geneva 27 Jan 2001); m.Rome 8 Jan 1930 King Umberto II of Italy (Racconigi 15 Sep 1904-Geneva 18 Mar 1983)
4a) Maria Charlotte Amélie Auguste Victoire Clémentine Léopoldine (Laeken 7 Jun 1840-Château de Bouchout, Belgium 19 Jan 1927); m.Brussels 27 Jul 1857 Maximilian - Archduke of Austria - Emperor of Mexico 1864-7 (Vienna 6 Jul 1832-Queretaro, Mexico 19 Jun 1867)