Kingdom of Iceland
Konungsríkið Ísland - Kongeriget Island
The Kingdom of Iceland (Icelandic: Konungsríkið Ísland, Danish: Kongeriget Island), was a constitutional monarchy that existed by an Act of Union with Denmark, created on 1 December 1918 to 17 June 1944, when a referendum established a republic in its place. Iceland had been under the control of the Crown of Denmark since 1380, although formally a Norwegian possession until 1814.
In 1874, a thousand years after the first acknowledged settlement, Denmark granted Iceland home rule, which again was expanded in 1904. The constitution, written in 1874, was revised in 1903, and a minister for Icelandic affairs, residing in Reykjavík, was made responsible to the Althing, the Icelandic parliament. The Act of Union, an agreement with Denmark, recognized Iceland as a fully sovereign state united with Denmark under a common monarch on 1 December 1918. The Kingdom of Iceland established its own flag and coat of arms, and asked that Denmark represent its foreign affairs and defense interests.
The Act would be up for revision in 1940 and could be revoked three years later if an agreement could not be reached. Following a constitutional referendum between 20 to 23 May 1944, Iceland formally became an independent republic on 17 June 1944. Since Denmark was still occupied by Germany, many Danes felt offended that the step should have been taken at this time. Still, the Danish king, Christian X, sent a message of congratulations to the Icelandic people.
Kings of Iceland - 1918-1944
Name
Portrait
Birth
Marriages
Death
Succession right
Christian X

1 December 1918 -
17 June 1944
26 September 1870
Copenhagen
Queen Alexandrine
26 April 1898
2 children
20 April 1947
Copenhagen
(aged 76)
Son of
Frederick VIII
House of Oldenburg
The House of Oldenburg is a North German dynasty and one of Europe's most influential Royal Houses with branches that rule or have ruled in Denmark, Russia, Greece, Norway, Schleswig, Holstein, Oldenburg and Sweden. The current Queen of Denmark, the King of Norway and the ex-King of Greece as well as consorts of Spain, Greece and the United Kingdom belong to this House. It rose to prominence when Count Christian I of Oldenburg was elected King of Denmark in 1448, and of Norway in 1450. The house has occupied the Danish throne ever since. Marriages of medieval counts of Oldenburg had paved the way for their heirs to become kings of various Scandinavian kingdoms. Through marriage with a descendant of King Valdemar I of Sweden and of King Eric IV of Denmark, a claim to Sweden and Denmark was staked, since 1350.
At that time, its competitors were the successors of Margaret I of Denmark. In the 15th century, the Oldenburg heir of that claim married Hedwig of Schauenburg, a descendant of Euphemia of Sweden and Norway and also a descendant of Eric V of Denmark. Since descendants better situated in genealogical charts died out, their son Christian (the abovementioned) became the king of all three kingdoms of the whole Kalmar Union. The House of Mecklenburg was its chief competitor regarding the Northern thrones, and other aspirants included the Duke of Lauenburg. Different Oldenburgine branches have reigned in several countries. The House of Oldenburg was briefly poised to claim the thrones of England and Scotland through the marriage of the Stuart Princess Anne (later Queen) to Prince George of Denmark and Norway; however, following the early death of their only heir, Prince William, Duke of Gloucester, the line of succession passed to the House of Hanover.
The Family Titles and Styles
The members of this family bore the title Prince or Princess of Denmark and Iceland, together with the formal appellation of His or Her Highness, while the children of the monarch and of the heir apparent enjoy the formal appellation of His or Her Royal Highness.
The Genealogy of the Royal House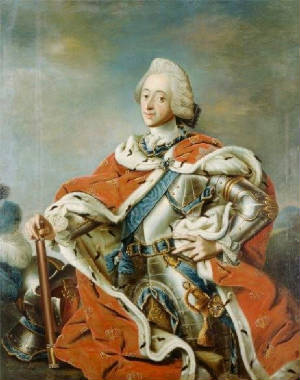 FREDERIK V, King of Denmark and Norway 6 Aug 1746 (Copenhagen 31 Mar 1723-Christiansborg 14 Jan 1766); m.1st Christiansborg 11 Dec 1743 Louise Pss of Great Britain, Ireland and Hannover (Leicester House, London 7 Dec 1724-Christiansborg 19 Dec 1751); m.2d Frederiksborg 8 Jul 1752 Juliana Maria Dss of Braunschweig- Wolfenbüttel (Wolfenbüttel 4 Sep 1729-Fredensborg 10 Oct 1796)
1a) Christian, Crown Pr of Denmark (Copenhagen 7 Jul 1745-Frederiksborg 3 Jun 1747)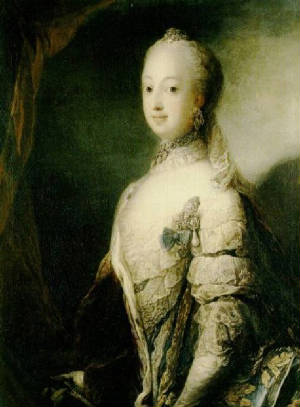 2a) Sophie Magdalene (Christiansborg 3 Jul 1746-Ulriksdal 21 Aug 1813); m.by proxy at Copenhagen on 1 Oct 1766 and in person at Stockholm 4 Nov 1766 King Gustaf III of Sweden (Stockholm 24 Jan 1746-Stockholm 29 Mar 1792)
3a) Wilhelmine Caroline (Christiansborg 10 Jul 1747-Kassel 14 Jan 1820); m.Christiansborg 1 Sep 1764 Wilhelm I, Elector of Hesse (Kassel 3 Jun 1743-Kassel 27 Feb 1821)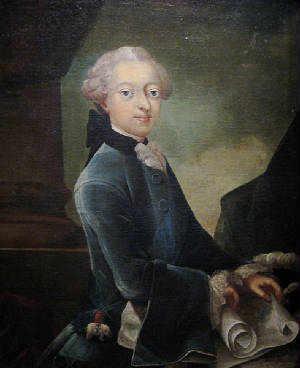 4a) CHRISTIAN VII, King of Denmark and Norway (Copenhagen 29 Jan 1749-Rendsborg 12 Mar 1808); m.Christiansborg 8 Nov 1766 (div 1772) Caroline Matilda Pss of Great Britain, Ireland and Hannover (Leicester House 11 Jul 1751-Celle 10 May 1775)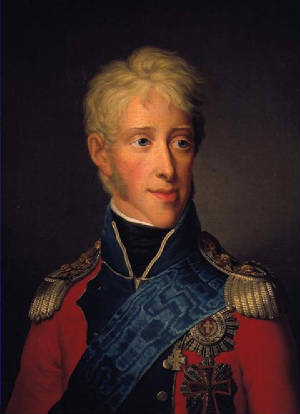 1b) FREDERIK VI, King of Denmark and (until 1814) Norway (Christiansborg 28 Jan 1768-Amalienborg 3 Dec 1839); m.Gottorp 31 Jul 1790 Marie Landgravine of Hesse-Kassel (Hanau 28 Oct 1767-Amalienborg 21 Mar 1852)

1c) Christian (Copenhagen 22 Sep 1791-Copenhagen 23 Sep 1791)

2c) Marie Louise (Copenhagen 19 Nov 1792-Frederiksborg 12 Oct 1793)

3c) Caroline (Christiansborg 28 Oct 1793-Copenhagen 30 Mar 1881); m.Frederiksborg 1 Aug 1829 Ferdinand Pr of Denmark (1792-1863; below)

4c) Louise (Copenhagen 21 Aug 1795-Copenhagen 7 Dec 1795)

5c) Christian (Copenhagen 1 Sep 1797-Copenhagen 5 Sep 1797)

6c) Juliana Louise (Copenhagen 12 Feb 1802-Copenhagen 23 Feb 1802)

7c) Frederikke Marie (Copenhagen 3 Jun 1805-Copenhagen 14 Jul 1805)
8c) Wilhelmine Marie (Kiel 18 Jan 1808-Glücksburg 30 May 1891); m.1st Copenhagen 1 Nov 1828 (div 1837) Frederik Pr of Denmark [later, King Frederik VII; see below]; m.2d Amalienborg 19 May 1838 Karl, Duke of Schleswig-Holstein-Sonderburg-Glücksburg (Gottorp 30 Sep 1813-Glücksburg 24 Oct 1878)
2b) Louise Augusta (Horsholm 7 Jul 1771-Augustenburg 13 Jan 1843); m.Christiansborg 27 May 1786 Friedrich Christian, Duke of Schleswig-Holstein-Sonderburg-Augustenburg (Augustenburg 28 Sep 1765-Augustenburg 14 Jun 1814)

5a) Louise (Christiansborg 30 Jan 1750-Gottorp 12 Jan 1831); m.Christiansborg 30 Aug 1766 Karl Landgrave of Hesse-Kassel (Kassel 19 Dec 1744-Luisenlund 17 Aug 1836)

6a) Frederik, Hereditary Pr of Denmark (Copenhagen 11 Oct 1753-Amalienborg 7 Dec 1805); m.Copenhagen 21 Oct 1774 Sophie Friederike Dss of Mecklenburg-Schwerin (Schwerin 24 Aug 1758-Sorgenfri 29 Nov 1794)

1b) Juliana Marie (Christiansborg 2 May 1784-Copenhagen 28 Oct 1784)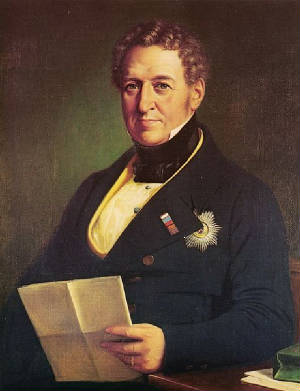 2b) CHRISTIAN VIII Frederik, King of Denmark (Christiansborg 18 Sep 1786-Amalienborg 20 Jan 1848); m.1st Ludwigslust 21 Jun 1806 (div 1810) Charlotte Dss of Mecklenburg-Schwerin (Ludwigslust 4 Dec 1784-Rome 13 Jul 1840); m.2d Schloß Augustenburg 22 May 1815 Pss Karoline of Schleswig-Holstein- Sonderburg-Augustenburg (Copenhagen 28 Jun 1796-Amalienborg 9 Mar 1881)

1c) Christian Frederik (b.and d.Schloß Plön 8 Apr 1807)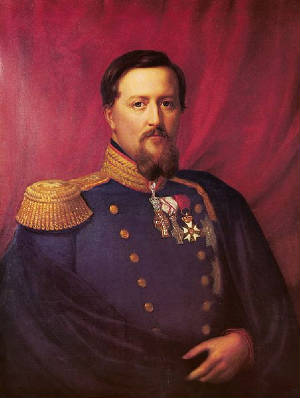 2c) FREDERIK VII Carl Christian, King of Denmark (Amalienborg 6 Oct 1808-Glücksburg 15 Nov 1863); on his death he was succeeded by Pr Christian of Schleswig-Holstein-Sonderburg-Glücksburg (see Part 2); m.1st Copenhagen 1 Nov 1828 (div 1837) Wilhelmine Pss of Denmark (1808-1891; above); m.2d Neustrelitz 10 Jun 1841 (div 1846) Caroline Dss of Mecklenburg-Strelitz (Neustrelitz 10 Jan 1821-Neustrelitz 1 Jun 1876); m.3d (morganatically) Frederiksborg 7 Aug 1850 Lovisa Christina, cr Lehnsgräfin Danner 1850 (Copenhagen 21 Apr 1815-Cannes [Genoa?] 6 Mar 1874), natural daughter of G. L. Köppen and of Juliane Caroline Rasmussen

3b) Juliana Sophie (Copenhagen 18 Feb 1788-Copenhagen 9 May 1850); m.Frederiksborg 22 Aug 1812 Wilhelm Landgrave of Hesse-Philippsthal-Barchfeld (Barchfeld 10 Aug 1786-Copenhagen 30 Nov 1834)

4b) Louise Charlotte (Christiansborg 30 Oct 1789-Christiansborg 28 Mar 1864); m.Amalienborg 10 Nov 1810 Wilhelm Landgrave of Hesse-Kassel (Biebrich 24 Dec 1787-Copenhagen 5 Sep 1867)

5b) Frederik Ferdinand, Hereditary Pr of Denmark (Copenhagen 22 Nov 1792-Copenhagen 29 Jun 1863); m.Frederiksborg 1 Aug 1829 Caroline Pss of Denmark (1793-1881; above)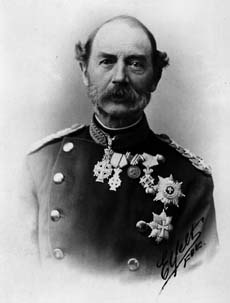 CHRISTIAN IX, King of Denmark, born a prince of the Schleswig-Holstein-Sonderburg-Glücksburg line, a junior branch of the family which had ruled Denmark for centuries , was chosen to be king after the extinction of the most senior line, and he assumed the throne upon the death of King Frederik VII in 1863; b.Gottorp 8 Apr 1818, d.Amalienborg, Copenhagen 29 Jan 1906); m.Copenhagen 26 May 1842 Luise Pss of Hesse-Kassel (Kassel 7 Sep 1817-Bernstorff 29 Sep 1898)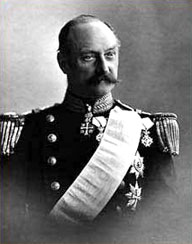 1a) Christian FREDERIK VIII Wilhelm Carl, King of Denmark (Copenhagen 3 Jun 1843-Hamburg 14 May 1912); m.Stockholm 28 Jul 1869 Luise Pss of Sweden and Norway (Stockholm 31 Oct 1851-Amalienborg, Copenhagen 20 Mar 1926)
1b) CHRISTIAN X Carl Frederik Albert Alexander Wilhelm, King of Denmark (Charlottenlund 26 Sep 1870-Amalienborg, Copenhagen 20 Apr 1947); m.Cannes 26 Apr 1898 Alexandrine Dss of Mecklenburg-Schwerin (Schwerin 24 Dec 1879-Copenhagen 28 Dec 1952)
1c) Christian FREDERIK IX Franz Michael Carl Valdemar Georg, King of Denmark (Sorgenfri, Isle of Seeland 11 Mar 1899-Copenhagen 14 Jan 1972); m.Stockholm 24 May 1935 Ingrid Pss of Sweden (Stockholm 28 Mar 1910-Fredensborg 7 Nov 2000)
1d) MARGRETHE II Alexandrine Thorhildur Ingrid, Queen of Denmark, b.Amalienborg 16 Apr 1940; m.Copenhagen 10 Jun 1967 Henri de Laborde de Monpezat, cr HRH Pr Henrik of Denmark 1967 (b.Talence 11 Jun 1934)
1e) Frederik André Henrik Christian, Crown Prince of Denmark, b.Copenhagen 26 May 1968; m.Copenhagen 14 May 2004 Mary Donaldson (b.Hobart, Tasmania 5 Feb 1972)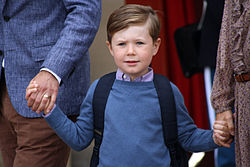 1f) Christian Valdemar Henri John (b.Copenhagen 15 Oct 2005)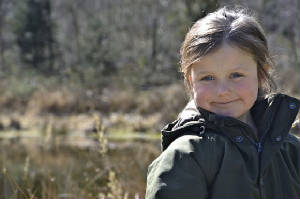 2f) Isabella Henrietta Ingrid Margrethe (b.Copenhagen 21 Apr 2007)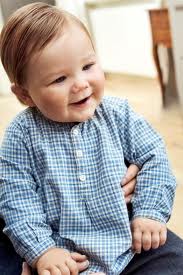 3f) Vincent Frederik Minik Alexander (b.Copenhagen 8 Jan 2011)
4f) Josephine Sophia Ivalo Mathilda (b.Copenhagen 8 Jan 2011)
2e) Joachim Holger Valdemar Christian, b.Copenhagen 7 Jun 1969; m.1st Hillerod, nr Copenhagen 18 Nov 1995 (div 8 Apr 2005) Alexandra Manley, cr 16 Apr 2005 Css of Frederiksborg (b.Hong Kong 30 Jun 1964); m.2nd 24 May 2008 Marie Cavallier (b.Paris 6 Feb 1976)
1f) Nikolai William Alexander Frederik (b.28 Aug 1999)
2f) Felix Henrik Valdemar Christian (b.Copenhagen 22 Jul 2002)

3f) Henrik Carl Joachim Alain (b.Copenhagen 4 May 2009)

2d) Benedikte Astrid Ingeborg Ingrid, b.Amalienborg 29 Apr 1944; m.Fredensborg 3 Feb 1968 Richard Fst zu Sayn-Wittgenstein-Berleburg (b.Gießen 29 Oct 1934)

3d) Anne-Marie Dagmar Ingrid, b.Amalienborg 30 Aug 1946; m.Athens 18 Sep 1964 King Constantine II of the Hellenes, Pr of Denmark (b.Psychiko 2 Jun 1940)

2c) Knud Christian Frederik Michael (Sorgenfri 27 Jul 1900-Gentofte 14 Jun 1976); m.Fredensborg 8 Sep 1933 Caroline-Mathilde Pss of Denmark (Jægersborghus 27 Apr 1912-Sorgenfri 12 Dec 1995; below)

1d) Elisabeth Caroline-Mathilde Alexandrine Helena Olga Thyra Feodora Estrid Margarethe Désirée, b.Copenhagen 8 May 1935

2d) Ingolf Christian Frederik Knud Harald Gorm Gustav Viggo Valdemar Aage, who in 1968 renounced his rights to the throne and took the title Count of Rosenborg; b.Sorgenfri 17 Feb 1940; m.1st Lyngby 13 Jan 1968 Inge Terney (Copenhagen 21 Jan 1938-21 Jul 1996); m.2d Engtved 7 Mar 1998 Sussie Hjorhøy (b.Copenhagen 20 Feb 1950)

3d) Christian Frederik Franz Knud Harald Carl Oluf Gustav Georg Erik, who in 1971 renounced his rights to the throne and took the title Count of Rosenborg; b.Sorgenfri 22 Oct 1942; m.Lyngby 27 Feb 1971 Anne-Dorthe Maltoft-Nielsen (b.Copenhagen 3 Oct 1947)

1e) Josephine Caroline Elisabeth Css of Rosenborg, b.Frederikssund 29 Oct 1972; m.Lyngby 3 Oct 1998 Thomas Christian Schmidt (b.Copenhagen 22 Apr 1970)

2e) Camilla Alexandrine Cristine Css of Rosenborg, b.Frederikssund 29 Oct 1972; m.Sollerod 18 May 1995 Mikael Rosanes (b.8 Feb 1952)

3e) Feodora Mathilde Helena Css of Rosenborg, b.Frederikssund 27 Feb 1975; m.Holmens Kirke, Copenhagen 31 Jul 2004 (div) Eric Hervé Patrice Patte (b.Pont-à-Mousson 20 Aug 1976); m.2nd Copenhagen 8 Sep 2008 Morten Rønnow Poulsen (b.Tärnby 18 Jun 1968)

2b) Christian Frederik Carl Georg Valdemar Axel (1872-1957); in 1905 he was elected King of Norway and assumed that throne as King Haakon VII (see Norway)

3b) Louise Caroline Josephine Sophie Thyra Olga (Copenhagen 17 Feb 1875-Ratiboritz 4 Apr 1906); m.Copenhagen 5 May 1896 Friedrich Pr zu Schaumburg-Lippe (Ratiboritz 30 Jan 1868-Kudowa, Silesia 12 Dec 1945)

4b) Harald Christian Frederik (Charlottenlund 8 Oct 1876-Copenhagen 30 Mar 1949); m.Glücksburg 28 Apr 1909 Helena Pss of Schleswig-Holstein-Sonderburg-Glücksburg (Grünholz 1 Jun 1888-Hellerup 30 Jun 1962)

1c) Feodora Louise Caroline Mathilde Viktoria Alexandra Frederikke Johanne (Jægersborghus 3 Jul 1910-Bückeburg 17 Mar 1975); m.Fredensborg 9 Sep 1937 Christian Pr zu Schaumburg-Lippe (Ödenburg, Hungary 20 Feb 1898-Bückeburg 13 Jul 1974)

2c) Caroline-Mathilde Louise Dagmar Christiane Maud Augusta Ingeborg Thyra Adelheid (Jægersborghus 27 Apr 1912-Sorgenfri 12 Dec 1995); m.Fredensborg 8 Sep 1933 Knud Pr of Denmark (1900-1976; above)

3c) Alexandine-Louise Caroline-Mathilde Dagmar (Jægersborghus 12 Dec 1914-Copenhagen 26 Apr 1962); m.Copenhagen 22 Jan 1937 Luitpold Gf zu Castell-Castell (Langenzell 14 Nov 1904-Bankta, Bulgaria 6 Nov 1941)

4c) Gorm Christian Frederik Hans Harald (Jægersborghus 24 Feb 1919-Copenhagen 26 Dec 1991)

5c) Oluf Christian Carl Axel; he renounced his rights to the throne in 1948 and took the title Count of Rosenborg (Copenhagen 10 Mar 1923-Copenhagen 19 Dec 1990); m.1st Copenhagen 4 Feb 1948 (div 1977) Annie Helene Dorrit Puggard-Müller (b.Copenhagen 8 Sep 1926); m.2d 1982 (div 1983) Lis Wulff-Juergensen (b.Frederiksborg 30 Jun 1935)

1d) Ulrik Harald Gunnar Oluf, Ct of Rosenborg, b.Copenhagen 17 Dec 1950; m.Copenhagen 4 Apr 1981 Tove Waigner Larsen (Copenhagen 14 Dec 1950-Copenhagen 23 Apr 2010)

1e) Katharina Dorthea Helene, Css of Rosenborg, b.Hvidore 1 May 1981

2e) Philip Oluf Axel Ulrik, Ct of Rosenborg, b.Hvidore 8 May 1986

2d) Charlotte Helene Annie Dorrit, Css of Rosenborg, b.Ordrup 11 Apr 1953; m.1st 12 Nov 1977 (div 1978) Jens Philipsen; m.2d Lyngby 11 Apr 1981 Torben Gyldenfeldt Wulff (b.Solbjerg 15 Sep 1954)

5b) Ingeborg Charlotta Carolina Frederikke Louise (Charlottenlund 2 Aug 1878-Stockholm 12 Mar 1958); m.Copenhagen 27 Aug 1897 Carl Pr of Sweden (Stockholm 27 Feb 1861-Stockholm 24 Oct 1951)

6b) Thyra Louise Caroline Amalie Augusta Elisabeth (Copenhagen 14 Mar 1880-Copenhagen 2 Nov 1945)

7b) Christian Frederik Wilhelm Valdemar Gustav (Copenhagen 4 Mar 1887-Egelund 5 Oct 1944)

8b) Dagmar Louise Elisabeth (Charlottenlund 23 May 1890-Kongstedlund 11 Oct 1961); m.Fredensborg 23 Nov 1922 Jørgen Castenskiold (Copenhagen 30 Nov 1893-Rungsted 21 Nov 1978)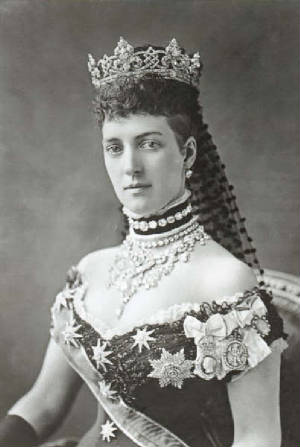 2a) Alexandra Caroline Marie Charlotte Louise Julie (Copenhagen 1 Dec 1844-Sandringham 20 Nov 1925); m.Windsor 10 Mar 1863 King Edward VII of Great Britain and Ireland, Emperor of India (Buckingham Palace 9 Nov 1841-Buckingham Palace 6 May 1910)
3a) Christian Wilhelm Ferdinand Adolf Georg (1845-1913); in 1863 he was selected by the Powers to assume the Greek throne and he became King George I of the Hellenes in that year.
4a) Marie Sophie Frederikke Dagmar, who took the name Maria Feodorovna on her Orthodox baptism (Copenhagen 26 Nov 1847-Hvidore 13 Oct 1928); m.St.Petersburg 9 Nov 1866 Emperor Alexander III of Russia (St.Petersburg 10 Mar 1845-Livadia 2 Nov 1894)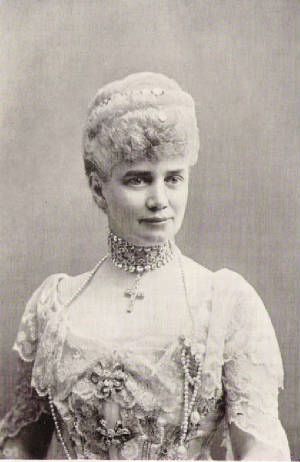 5a) Thyra Amelie Caroline Charlotte Anne (Copenhagen 29 Sep 1853-Gmunden 26 Feb 1933); m.Copenhagen 21 Dec 1878 Ernst August, Crown Pr of Hannover, Duke of Braunschweig-Lüneburg, Pr of Great Britain and Ireland (Hannover 21 Sep 1845-Gmunden 14 Nov 1923)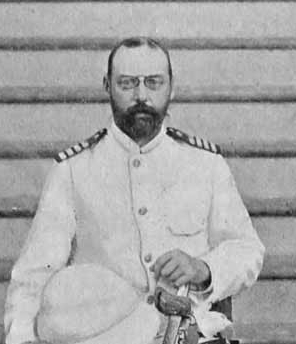 6a) Valdemar (Bernstorff 27 Oct 1858-Copenhagen 14 Jan 1939); m.(civ) Paris 20 Oct 1885 (rel) Château d'Eu 22 Oct 1885 Pss Marie d'Orléans (Ham, nr Richmond, Surrey 13 Jan 1865-Copenhagen 4 Dec 1909)

1b) Aage Christian Alexander Robert, renounced his title and assumed title of Pr Aage, Gf af Rosenborg (Highness) 5 Feb 1914 (Copenhagen 10 Jun 1887-Taza, Morocco 29 Feb 1940); m.Turin 1 Feb 1914 (div 1939) Mathilda Calvi dei Conti di Bergolo (Buenos Aires 17 Sep 1885-Copenhagen 16 Oct 1949)

1c) Valdemar Alexander Georg Luigi Maria, Count of Rosenborg (Turin 3 Jan 1915-Paris 1 Apr 1995); m.Villefranche 20 Apr 1949 Floria d'Huart Saint-Mauris (Paris 10 Aug 1925-Paris 20 Aug 1995)

2b) Axel Christian Georg (Copenhagen 12 Aug 1888-Copenhagen 14 Jul 1964); m.Stockholm 22 May 1919 Margaretha Pss of Sweden (Stockholm 25 Jun 1899-Kongsted, nr Fakse, Denmark 4 Jan 1977)

1c) Georg Valdemar Carl Axel (Bernstorff 16 Apr 1920-Copenhagen 29 Sep 1986); m.Glamis Castle 16 Sep 1950 Anne Bowes-Lyon (Washington 4 Dec 1917-London 26 Sep 1980)

2c) Flemming Valdemar Carl Axel; he renounced in 1949 his rights to the throne and took the title Count of Rosenborg (Stockholm 9 Mar 1922-Antibes 19 Jun 2002); m.Copenhagen 24 May 1949 Alice Ruth Nielsen (Copenhagen 8 Oct 1924-Hellerup 25 Jul 2010)

1d) Valdemar Georg Flemming Axel, Ct of Rosenborg, b.Copenhagen 24 Jan 1950; m.1st Oxholm 24 May 1975 (div 1987) Jane Glarborg (b.Hörup 17 Sep 1950); m.2d Hösterköb 10 Dec 1988 Jutta Beck (b.Copenhagen 9 Nov 1958)

1e) Julie, Css of Rosenborg, b.Ålborg 10 May 1977

2e) Carl Johan, Ct of Rosenborg, b.Copenhagen 15 Nov 1979; m.Oxholm 4 Sep 2010 Sidsel Lykke Nielsen (b.11 Feb 1980)

3e) Désirée Christine, Css of Rosenborg, b.Copenhagen 25 Dec 1990

4e) Alexander Flemming, Ct of Rosenborg, b.Copenhagen 4 Nov 1993

2d) Birger Valdemar Georg Flemming Kai Axel, Ct of Rosenborg, b.Copenhagen 24 Jan 1950; m.1st Skovshoved 10 Oct 1974 (div 1978) Minna Benedicte Tillisch (b.Helleruplund 3 Jul 1949); m.2d Taarbæk 28 Nov 1981 (div 1990 Susanne Kristensen (Copenhagen 13 Feb 1951-Thisted 22 Oct 1999); m.3d St.Peter's Church, Woolton 4 Mar 2000 Lynne Denise Sharpe (b.Sheffield 10 Jun 1953)

1e) Benedikte Margaretha Dagmar, Css of Rosenborg, b.Feroskobing 20 Jul 1975

3d) Carl Johan Valdemar Georg Flemming Kai Axel, Ct of Rosenborg, b.Copenhagen 30 May 1952; m.1st Skovshoved 3 Sep 1982 (div 1986) Dorrit Zander Olsen (Copenhagen 23 Oct 1956-17 Oct 2010); m.2d Venice 19 Nov 1994 Colette Vivian Cabral (b.New York 9 May 1967)

1e) Caroline, Css of Rosenborg, b.Gentofte 30 Mar 1984

2e) Josephine Coco, Css of Rosenborg, b.London 24 Jun 1999

4d) Désirée Märtha Ingeborg, Css of Rosenborg, b.Copenhagen 2 Feb 1955; m.1st Kongstedlund 23 May 1981 (div 1987) Fergus Smith (b.Rochester NY 17 Sep 1949); m.2d Gentofte 6 Feb 1988 Peter Rindom (b.Copenhagen 10 Oct 1955)

3b) Erik Frederik Christian Alexander, renounced his rights to the throne in 1923 and took the title Pr Erik Count of Rosenborg (Highness) (Copenhagen 8 Nov 1890-Copenhagen 10 Sep 1950); m.Ottawa, Ontario 11 Feb 1924 (div 1937) Lois Frances Booth (Ottawa 2 Aug 1897-Copenhagen 26 Feb 1941)

1c) Alexandra Dagmar Frances Marie Margrethe, Css of Rosenborg (Arcadia, California 5 Feb 1927-Odense 5 Oct 1992); m.Copenhagen 2 May 1951 Ivar Emil Vind (Everdrup 5 Jan 1921-Odense 11 Feb 1977)

2c) Christian Edward Valdemar Jean Frederik Peter, Ct of Rosenborg (Bjergbygaard 16 Jul 1932-London 24 Mar 1997); m.Stouby 10 Aug 1962 Karin Lüttichau (b.Rohden, Denmark 12 Aug 1938)

1d) Valdemar Erik Flemming Christian, Ct of Rosenborg, b.Skovshoved 9 Jul 1965; m.Bordeaux 29 Jun 1996 (div 2005) Charlotte Cruse (b.Cognac 23 Apr 1967)

1e) Nicolai Christian Valdemar, Ct of Rosenborg, b.Gentofte 6 Nov 1997

2e) Marie Geraldine Charlotte, Css of Rosenborg, b.Copenhagen 7 May 1999

2d) Marina Isabelle Ingeborg Karin, Css of Rosenborg, b.Skovshoved 28 Mar 1971

4b) Viggo Christian Adolf Georg, renounced his rights to the throne in 1923 and took the title Pr Viggo Count of Rosenborg (Highness) (Copenhagen 25 Dec 1893-Copenhagen 4 Jan 1970); m.New York 10 Jun 1924 Eleanor Margaret Green (New York 5 Nov 1895-Copenhagen 3 Jul 1966)

5b) Margrethe Françoise Louise Marie Helene (Bernstorff 17 Sep 1895-Brodrehoj 18 Sep 1992); m.Copenhagen 9 Jun 1921 René Pr of Bourbon-Parma (Schwarzau 17 Oct 1894-Hellerup 30 Jul 1962)