Kingdom of Norway
Kongeriket Norge - Kongeriket Noreg
Norway, officially the Kingdom of Norway, is a Nordic unitary constitutional monarchy whose territory comprises the western portion of the Scandinavian Peninsula, Jan Mayen, the Arctic archipelago of Svalbard and the subantarctic Bouvet Island. Norway has a total area of 385,252 square kilometres (148,747 sq mi) and a population of about 5 million. It is the second least densely populated country in Europe. The majority of the country shares a border to the east with Sweden; its northernmost region is bordered by Finland to the south and Russia to the east; in its south Norway borders the Skagerrak Strait across from Denmark. The capital city of Norway is Oslo. Norway's extensive coastline, facing the North Atlantic Ocean and the Barents Sea, is home to its famous fjords.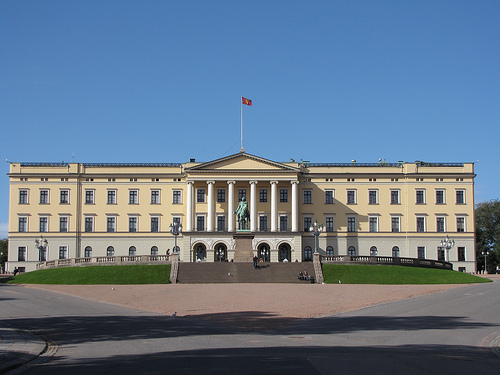 Two centuries of Viking raids tapered off following the adoption of Christianity by King Olav Tryggvason in 994. A period of civil war ended in the 13th century when Norway expanded its control overseas to parts of the British Isles, Iceland, and Greenland. Norwegian territorial power peaked in 1265, but competition from the Hanseatic League and the spread of the Black Death weakened the country. In 1380, Norway was absorbed into a union with Denmark that lasted more than four centuries. In 1814, Norwegians resisted the cession of their country to Sweden and adopted a new constitution. Sweden then invaded Norway but agreed to let Norway keep its constitution in return for accepting the union under a Swedish king. Rising nationalism throughout the 19th century led to a 1905 referendum granting Norway independence. Although Norway remained neutral in World War I, it suffered heavy losses to its shipping. Norway proclaimed its neutrality at the outset of World War II, but was nonetheless occupied for five years by the Third Reich. In 1949, neutrality was abandoned and Norway became a founding member of NATO. Discovery of oil and gas in adjacent waters in the late 1960s boosted Norway's economic fortunes. In referenda held in 1972 and 1994, Norway rejected joining the EU. Key domestic issues include immigration and integration of ethnic minorities, maintaining the country's extensive social safety net with an aging population, and preserving economic competitiveness.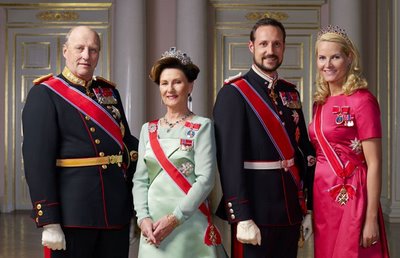 Norway is a unitary parliamentary democracy and constitutional monarchy, with King Harald V as its head of state. It is a unitary state with administrative subdivisions on two levels known as counties (fylke) and municipalities (kommuner). The Sámi people have a certain amount of self-determination and influence over traditional territories through the Sámi Parliament and the Finnmark Act. Although having rejected European Union membership in two referenda, Norway maintains close ties with the union and its member countries, as well as with the United States. Norway remains one of the biggest financial contributors to the United Nations, and participates with UN forces in international missions, notably in Afghanistan, Kosovo, Sudan and Libya. Norway is a founding member of the United Nations, NATO, the Council of Europe, and the Nordic Council; a member of the European Economic Area, the WTO, and the OECD; and is also a part of Schengen Area.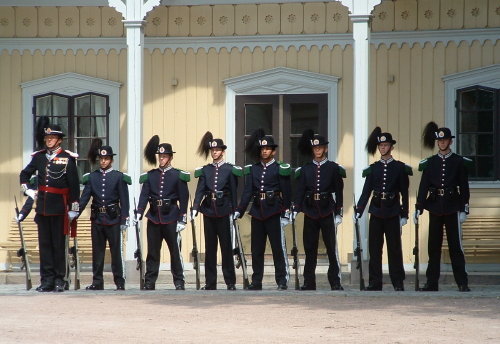 Norway has extensive reserves of petroleum, natural gas, minerals, lumber, seafood, fresh water, and hydropower. The country has the fourth-highest per capita income in the world. On a per-capita basis, it is the world's largest producer of oil and natural gas outside the Middle East, and the petroleum industry accounts for around a quarter of the country's gross domestic product. The country maintains a Nordic welfare model with universal health care, subsidized higher education, and a comprehensive social security system. From 2001 to 2006, and then again from 2009 through 2011, Norway has had the highest human development index ranking in the world. In 2011, Norway also ranked the highest on the Democracy Index.


List of Norwegian Monarchs - 1450-Present

P
Name
Portrait
Birth
Marriages
Death
References
DS
Christian I
2 August 1450-
21 May 1481
February 1426
Oldenburg
eldest son of Dietrich, Count of Oldenburg and Helvig of Schauenburg
Dorothea of Brandenburg
28 October 1449
Church of Our Lady
five children
21 May 1481
Copenhagen Castle
aged 55
R
Interregnum (1481-1483)
Jon Svaleson Smør as regent
DS
John
20 July 1483-
20 February 1513
2 February 1455
Aalborghus Castle
third son of Christian I and Dorothea of Brandenburg
Christina of Saxony
6 September 1478
Copenhagen
five children
20 February 1513
Aalborghus Castle
aged 58
DS
Christian II
22 July
1513-1523
(deposed)
1 July 1481
Nyborg Castle
second son of John and Christina of Saxony
Isabella of Austria
12 August 1515
Copenhagen
six children
25 January 1559
Kalundborg Castle
aged 77
D
D
Frederick I
1523-1533
7 October 1471
Haderslevhus Castle
fourth son of Christian I and Dorothea of Brandenburg
(1) Anna of Brandenburg
10 April 1502
Stendal
two children
(2) Sophie of Pomerania
9 October 1518
Kiel Castle
six children
10 April 1533
Gottorp Castle
aged 61
R
Interregnum (1533-1537)
Olav Engelbrektsson as regent
D
Christian III
1537-
1 January 1559
12 August 1503
Gottorp Castle
only son of Frederick I and Anna of Brandenburg
Dorothea of Saxe-Lauenburg
29 October 1525
Lauenburg Castle
five children
1 January 1559
Koldinghus Castle
aged 55
D
Frederick II
1559-1588
1 July 1534
Haderslevhus Castle
eldest son of Christian III and Dorothea of Saxe-Lauenburg
Sophie of Mecklenburg-Güstrow
20 July 1572
Copenhagen
eight children
4 April 1588
Antvorskov Castle
aged 53
D
Christian IV
4 April 1588-
28 February 1648
12 April 1577
Frederiksborg Palace
eldest son of Frederick II and Sophie of Mecklenburg-Güstrow
(1) Anne Catherine of Brandenburg
27 November 1597
Haderslevhus Castle
seven children
(2) Kirsten Munk
31 December 1615
Copenhagen
twelve children
28 February 1648
Rosenborg Castle
aged 70
D
Frederick III
1 May 1648-
9 February 1670
18 March 1609
Haderslevhus Castle
third son of Christian IV and Anne Catherine of Brandenburg
Sophie Amalie of Brunswick-Lüneburg
1 October 1643
Glücksburg Castle
eight children
9 February 1670
Copenhagen Castle
aged 60
D
Christian V
9 February 1670-
25 August 1699
15 April 1646
Duborg Castle
eldest son of Frederick III and Sophie Amalie of Brunswick-Lüneburg
Charlotte Amalie of Hesse-Kassel
25 June 1667
Nykøbing Castle
eight children
25 August 1699
Copenhagen Castle
aged 53
D
Frederick IV
25 August 1699-
12 October 1730
11 October 1671
Copenhagen Castle
eldest son of Christian V and Charlotte Amalie of Hesse-Kassel
(1) Louise of Mecklenburg-Güstrow
5 December 1695
Copenhagen
five children
(2) Elisabeth Helene von Vieregg
6 September 1703
one son
(3) Anne Sophie Reventlow
4 April 1721
Copenhagen
three children
12 October 1730
Odense Palace
aged 59
D
Christian VI
12 October 1730-
6 August 1746
30 November 1699
Copenhagen Castle
second son of Frederick IV and Louise of Mecklenburg-Güstrow
Sophia Magdalene of Brandenburg-Kulmbach
7 August 1721
Pretzsch Castle
three children
6 August 1746
Hirschholm Palace
aged 46
D
Frederick V
6 August 1746-
14 January 1766
31 March 1723
Copenhagen Castle
only son of Christian VI and Sophia Magdalene of Brandenburg-Kulmbach
(1) Louise of Great Britain
11 December 1743
Altona
five children
(2) Juliana Maria of Brunswick-Wolfenbüttel
8 July 1752
Frederiksborg Palace
one son
14 January 1766
Christiansborg Palace
aged 42
D
Christian VII
14 January 1766-
13 March 1808
29 January 1749
Christiansborg Palace
second son of Frederick V and Louise of Great Britain
Caroline Matilda of Wales
8 November 1766
Christiansborg Palace
two children
13 March 1808
Rendsburg
aged 59
D
Frederick VI
13 March 1808-
7 February 1814
(abdicated)
28 January 1768
Christiansborg Palace
only son of Christian VII and Caroline Matilda of Wales
Marie Sophie of Hesse-Kassel
31 July 1790
Gottorp Castle
eight children
3 December 1839
Amalienborg Palace
aged 70
I
Christian Frederick
17 May 1814-
14 August 1814
(abdicated)
18 September 1786
Christiansborg Palace
eldest son of Frederick, Hereditary Prince of Denmark and Norway and Sophia Frederica of Mecklenburg-Schwerin
(1) Charlotte Frederica of Mecklenburg-Schwerin
21 June 1806
Ludwigslust Castle
two sons
(2) Caroline Amalie of Schleswig-Holstein-Sonderburg-Augustenburg
22 May 1815
Augustenborg Palace
no issues
20 January 1848
Amalienborg Palace
aged 61
House of Oldenburg - Line of Holstein-Gottorp
P
Name
Portrait
Birth
Marriages
Death
References
S
Charles II
4 November 1814-
5 February 1818
7 October 1748
Stockholm Palace
second son of Adolf Frederick of Sweden and Louisa Ulrika of Prussia
Hedvig Elisabeth Charlotte of Holstein-Gottorp
7 July 1774
Stockholm Cathedral
two children
5 February 1818
Stockholm Palace
aged 69
House of Bernadotte
P
Name
Portrait
Birth
Marriages
Death
References
S
Charles III John
5 February 1818-
8 March 1844
26 January 1763
Pau
son of Jean Henri Bernadotte and Jeanne de Saint Vincent
Désirée Clary
17 August 1798
Sceaux
one son
8 March 1844
Stockholm Palace
aged 81
S
Oscar I
8 March 1844-
8 July 1859
4 July 1799
Paris
only son of Charles III John and Désirée Clary
Josephine of Leuchtenberg
19 June 1823
Stockholm Cathedral
five children
8 July 1859
Stockholm Palace
aged 60
S
Charles IV
8 July 1859-
18 September 1872
3 May 1826
Stockholm Palace
eldest son of Oscar I and Josephine of Leuchtenberg
Louise of the Netherlands
19 June 1850
Stockholm Cathedral
two children
18 September 1872
Malmö
aged 46
S
Oscar II
18 September 1872-
26 October 1905
21 January 1829
Stockholm Palace
third son of Oscar I and Josephine of Leuchtenberg
Sophia of Nassau
6 June 1857
Biebrich Palace
four children
8 December 1907
Stockholm Palace
aged 78
House of Oldenburg - Line of Schleswig-Holstein-Sonderburg-Glücksburg
P
Name
Portrait
Birth
Marriages
Death
References
I
Haakon VII
18 November 1905-
21 September 1957
3 August 1872
Charlottenlund Palace
second son of Frederick VIII of Denmark and Louise of Sweden
Maud of Wales
22 July 1896
Buckingham Palace
one son
21 September 1957
Royal Palace
aged 85
I
Olav V
The People's King
21 September 1957-
17 January 1991
2 July 1903
Sandringham House
only son of Haakon VII and Maud of Wales
Märtha of Sweden
21 March 1929
Oslo Cathedral
three children
17 January 1991
Royal Lodge Kongsseteren
aged 87
I
Harald V
17 January 1991-
present
21 February 1937
Skaugum
only son of Olav V and Märtha of Sweden
Sonja Haraldsen
29 August 1968
Oslo Cathedral
two children
Incumbent
House of Oldenburg
The House of Oldenburg is a North German dynasty and one of Europe's most influential Royal Houses with branches that rule or have ruled in Denmark, Russia, Greece, Norway, Schleswig, Holstein, Oldenburg and Sweden. The current Queen of Denmark, the King of Norway and the ex-King of Greece as well as consorts of Spain, Greece and the United Kingdom belong to this House. It rose to prominence when Count Christian I of Oldenburg was elected King of Denmark in 1448, and of Norway in 1450. The house has occupied the Danish throne ever since. Marriages of medieval counts of Oldenburg had paved the way for their heirs to become kings of various Scandinavian kingdoms. Through marriage with a descendant of King Valdemar I of Sweden and of King Eric IV of Denmark, a claim to Sweden and Denmark was staked, since 1350.
At that time, its competitors were the successors of Margaret I of Denmark. In the 15th century, the Oldenburg heir of that claim married Hedwig of Schauenburg, a descendant of Euphemia of Sweden and Norway and also a descendant of Eric V of Denmark. Since descendants better situated in genealogical charts died out, their son Christian (the abovementioned) became the king of all three kingdoms of the whole Kalmar Union. The House of Mecklenburg was its chief competitor regarding the Northern thrones, and other aspirants included the Duke of Lauenburg. Different Oldenburgine branches have reigned in several countries. The House of Oldenburg was briefly poised to claim the thrones of England and Scotland through the marriage of the Stuart Princess Anne (later Queen) to Prince George of Denmark and Norway; however, following the early death of their only heir, Prince William, Duke of Gloucester, the line of succession passed to the House of Hanover.
The Family Titles and Styles

The members of this family bear the title Prince or Princess of Norway, together with the formal appellation of His or Her Royal Highness.
The Genealogy of the Royal House

Carl, Pr of Denmark (see Denmark), was b.Charlottenlund 3 Aug 1872; he was elected King of Norway 18 Nov 1905 and assumed the throne as King HAAKON VII; he d.Oslo 21 Sep 1957; he m.Buckingham Palace 22 Jul 1896 Maud Pss of Great Britain and Ireland, etc (Marlborough House 26 Nov 1869-London 20 Nov 1938)
1a) OLAV V, King of Norway [born Alexander Edward Christian Frederik Pr of Denmark] (Appleton House, Sandringham, 2 Jul 1903-Kongsseteren, Oslo 17 Jan 1991); m.Oslo 21 Mar 1929 Märtha Pss of Sweden (Stockholm 28 Mar 1901-Oslo 5 Apr 1954)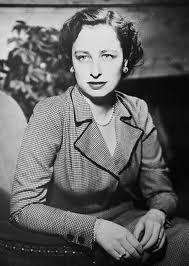 1b) Ragnhild Alexandra [currently bears the title Pss Ragnhild, Mrs. Lorentzen (Highness)] (b.Oslo 9 Jun 1930); m.Asker 15 May 1953 Erling Sven Lorentzen (b.Oslo 28 Jan 1923)
2b) Astrid Maud Ingeborg [currently bears the title Pss Astrid, Mrs. Ferner (Highness)] (b.Oslo 12 Feb 1932); m.Asker 12 Jan 1961 Johan Martin Ferner (b.Oslo 22 Jul 1927)
3b) HARALD, King of Norway (b.Skaugum 21 Feb 1937); m.Oslo 29 Aug 1968 Sonja Haraldsen (b.Oslo 4 Jul 1937)
1c) Märtha Louise (b.Oslo 22 Sep 1971); m.Trondheim 24 May 2002 Ari Mikael Behn (b.Århus 30 Sep 1972)
1d) Maud Angelica Behn (b.Oslo 29 Apr 2003)
2d) Leah Isadora Behn (b.Bloksbjerg, Fredrikstad 8 Apr 2005)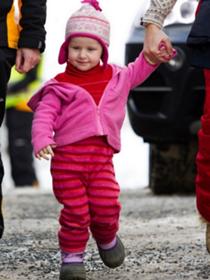 3d) Emma Tallulah Behn (b.Lommedalen 29 Sep 2008)
2c) Haakon Magnus, Crown Prince of Norway (b.Oslo 20 Jul 1973); m.Oslo 25 Aug 2001 Mette-Marit Tjessem Høiby (b.Kristiansand 19 Aug 1973)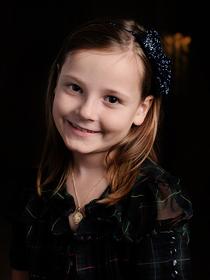 1d) Ingrid Alexandra (b.Oslo 21 Jan 2004)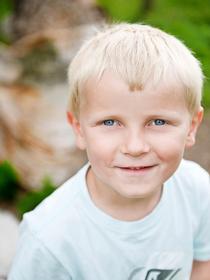 2d) Sverre Magnus (b.Oslo 3 Dec 2005)