Dukes of Hohenberg
Herzöge von Hohenberg

The Ducal House of Hohenberg is an Austrian noble family, descended from Countess Sophie Chotek (1868-1914) who in 1900 married Archduke Franz Ferdinand of Austria-Este (1863-1914), the heir presumptive to the throne of the Austro-Hungarian Empire. As their marriage was a morganatic one, none of their three children were in the line of succession to the Austro-Hungarian throne. The House of Hohenberg was established by imperial decree of Emperor Franz Joseph I of Austria when upon the couple's marriage in 1900, he created Franz Ferdinand's wife Princess of Hohenberg (in German: Fürstin von Hohenberg) in her own right with the style of Serene Highness (in German: Durchlaucht), and the specifiation that this name and title should also be borne by her descendants. In 1909 the Emperor raised Sophie to the more senior title of Duchess of Hohenberg (in German: Herzogin von Hohenberg) with the style Highness (in German: Hoheit) for her life. This title expired upon Sophie's assassination in 1914.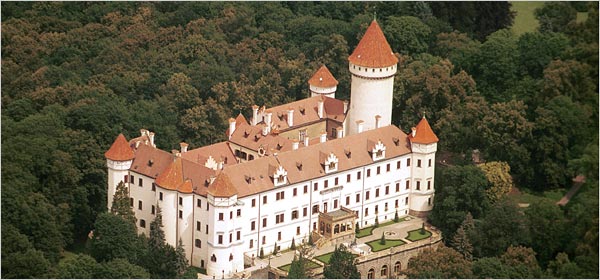 In 1917 the Emperor Karl I of Austria regulated the titles within the Hohenberg family and awarded them a coat of arms. The Head of the House would be titled Duke with the style Highness, the other male members would be titled Prince and female members titled Princess with the style of Serene Highness. Thus Sophie's eldest son Prince Maximilian of Hohenberg became the first Duke of Hohenberg.
This title was created to be hereditary among Sophie's and Franz Ferdinand's male descendants according to the rule of primogeniture. Following the collapse of the Monarchy, all Austrian titles of nobility were abolished by law in 1919 and since then their names consist only of a forename and surname, without the "von" or any title. In 1938 several members of the family who were opposed to Adolf Hitler were arrested by the Nazis and sent to Dachau concentration camp, most notably Duke Maximilian and his brother Ernst. They were only released on liberation in 1945. The current Head of the House, Georg Hohenberg, was Ambassador of the Republic of Austria to the Holy See under part of the pontificate of Pope John Paul II. He is also a Knight of the Golden Fleece.
The members of the House of Hohenberg are not only descended from, and married into, the House of Habsburg-Lorraine, but are also through marriage related to many other European dynasties including the Grand Ducal Family of Luxembourg and the Princely House of Liechtenstein, whereas it should be noted that the Ducal House of Hohenberg is not part of the House of Habsburg-Lorraine as it is descended through the created Ducal line of Sophie, Duchess of Hohenberg as declared by the Imperial Letters Patent of Emperor Francis Joseph of Austria, and as such any and all Acts, Laws and Decrees created and inforced by the Austrian, German, Polish and Czech Governments to confiscate the Properties, Lands and all other Possessions thereon of the former Ruling House of Habsburg-Lorraine, can not legally apply to the House of Hohenberg, therefore all properties, lands and possessions taken by any of the aforementioned governments from the House of Hohenberg, from the time of the conficaction have if fact and in law remained the sole legal property of the heirs of the House of Hohenberg therein. Please see the following family website:
www.sophie-hohenberg-czech-rep.eu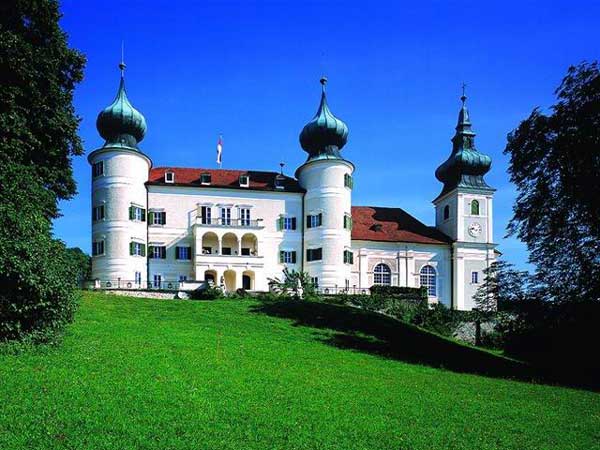 The Hohenberg family has left such a legacy behind that their Castle of Artstetten was selected as a main motive for a very recent commemorative coin: the 10 euro The Castle of Artstetten commemorative coin minted in October 13, 2004. The reverse shows the entrance to the crypt of the Hohenberg family. There are two portraits to the left, showing Archduke Franz Ferdinand and his wife Sophie, Duchess of Hohenberg. Artstetten Castle (German: Schloss Artstetten or Schloß Artstetten) is a castle near the Wachau valley in Lower Austria, in the community of Artstetten-Pöbring. The castle houses the resting place of Archduke Franz Ferdinand and Sophie, Duchess of Hohenberg, as well as the Archduke Franz Ferdinand Museum. It remains today the private property of the Hohenberg Family.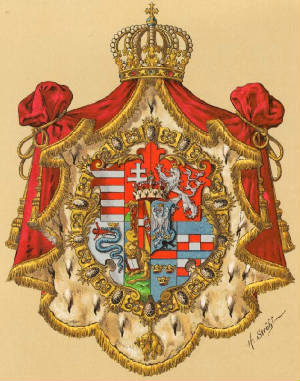 H.I & R.H The Archduke Franz Ferdinand of Austria-Este
Franz Ferdinand (18 December 1863 - 28 June 1914) was an Archduke of Austria-Este, Austro-Hungarian and Royal Prince of Hungary and of Bohemia, and from 1889 until his death, heir presumptive to the Austro-Hungarian throne. His assassination in Sarajevo precipitated Austria-Hungary's declaration of war against Serbia. This caused countries allied with Austria-Hungary (the Triple Alliance) and countries allied with Serbia (the Triple Entente Powers) to declare war on each other, starting World War I.
He was born in Graz, Austria, the oldest son of Archduke Karl Ludwig of Austria (younger brother of Franz Joseph and Maximilian) and of his second wife, Princess Maria Annunciata of Bourbon-Two Sicilies. When he was only twelve years old, his cousin Duke Francis V of Modena died, naming Franz Ferdinand his heir on condition that he add the name Este to his own. Franz Ferdinand thus became one of the wealthiest men in Austria.
In 1889, Franz Ferdinand's life changed dramatically. His cousin Crown Prince Rudolf committed suicide at his hunting lodge in Mayerling, leaving Franz Ferdinand's father, Archduke Karl Ludwig, as first in line to the throne. However, his father renounced his succession rights a few days after the Crown Prince's death. Henceforth, Franz Ferdinand was groomed to succeed. Despite this burden, he did manage to find time for travel and personal pursuits - for example, the time he spent hunting kangaroos and emus in Australia in 1893, and the return trip to Austria sailing across the Pacific on the RMS Empress of China from Yokohama to Vancouver.
In 1895 Franz Ferdinand met Countess Sophie Chotek at a ball in Prague. To be an eligible marriage partner for a member of the Imperial House of Habsburg, one had to be a member of one of the reigning or formerly reigning dynasties of Europe. The Choteks were not one of these families, although they were from the highest of Czech Nobility and did include among their ancestors, in the female line, princes of Baden, Hohenzollern-Hechingen, and Liechtenstein. One of Sophie's direct ancestors was Count Albrecht IV of Habsburg; he was descended from Elisabeth of Habsburg, a sister of King Rudolph I of Germany. Franz Ferdinand was a descendant of King Rudolph I.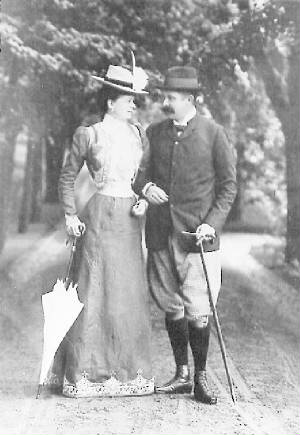 Sophie was a lady-in-waiting to the Archduchess Isabella, wife of Archduke Friedrich, Duke of Teschen. Franz Ferdinand began to visit Archduke Friedrich's villa in Pressburg (now Bratislava). Sophie wrote to Franz Ferdinand during his convalescence from tuberculosis on the island of Lošinj in the Adriatic. They kept their relationship a secret for more than two years. Deeply in love, Franz Ferdinand refused to consider marrying anyone else. Pope Leo XIII, Tsar Nicholas II of Russia, and the German Emperor Wilhelm II all made representations on his behalf to Emperor Franz Joseph of Austria, arguing that the disagreement between Franz Joseph and Franz Ferdinand was undermining the stability of the monarchy, finally, in 1899, Emperor Franz Joseph agreed to permit Franz Ferdinand to marry Sophie, on certain conditions.
The wedding took place on 1 July 1900, at Reichstadt (now Zákupy) in Bohemia; Franz Joseph did not attend the affair, nor did any archduke including Franz Ferdinand's brothers. The only members of the imperial family who were present were Franz Ferdinand's stepmother, Maria Theresa, and her two daughters. Upon the marriage, Sophie was given the title "Princess of Hohenberg" (Fürstin von Hohenberg) with the style "Her Serene Highness" (Ihre Durchlaucht). In 1909, she was given the more senior title "Duchess of Hohenberg" (Herzogin von Hohenberg) with the style "Her Highness" (Ihre Hoheit). This raised her status considerably, but she still yielded precedence at court to all the archduchesses.
Franz Ferdinand's and Sophie's three children
Princess Sophie von Hohenberg (1901-1990), married Count Friedrich von Nostitz-Rieneck (1891-1973), Maximilian, Duke of Hohenberg (1902-1962), married Countess Elisabeth von Waldburg zu Wolfegg und Waldsee (1904-1993), Prince Ernst von Hohenberg (1904-1954), married Marie-Therese Wood (1910-1985)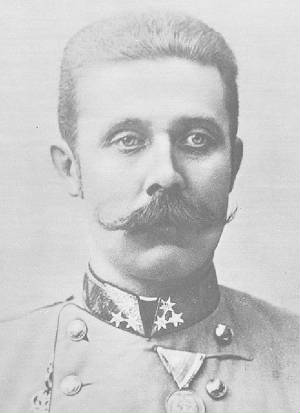 Archduke Franz Ferdinand was a proponent of granting greater autonomy to all ethnic groups in the Empire and of addressing their grievances, especially the Czechs in Bohemia and the Yugoslavic peoples in Croatia and Bosnia, who had been left out of the Austro-Hungarian compromise of 1867. He also advocated a careful approach towards Serbia - repeatedly locking horns with Franz Conrad von Hötzendorf, Vienna's hard-line Chief of the General Staff, warning that harsh treatment of Serbia would bring Austria-Hungary into open conflict with Russia, to the ruin of both Empires, On Sunday, 28 June 1914, at approximately 1:15 pm, Franz Ferdinand and his beloved wife Sophie were murdered in Sarajevo, the capital of the Austro-Hungarian province of Bosnia and Herzegovina, by the assassin Gavrilo Princip, a member of Young Bosnia and one of a group of assassins organized by the Black Hand, an organization who wished to bring death and destruction to all, which of course they did in the end, purely in the name of a Greater Serbia, ironically Franz Ferdinand was never an enemy of Serbia or its people, furthermore the Archduke would also have created a Kingdom of the Slavs to be part of a future Hapsburg Triple Monarchy, which would have given far more freedoms and rights to the Slavic people. The assassination of Franz Ferdinand led to a chain of events that eventually triggered off World War I, which would kill millions, this day was one of the darkest and saddest moments in European history, as Archduke Franz Ferdinand, would have made a truly wonderful European Monarch who would have brought a voice to the many and peace to all, may Franz Ferdinand and his dearest Sophie rest in peace with the hand of God upon them always.
Dukes and Princes of Hohenberg - 1909-1914
Duchess Sophie .............(1868-1914)
Sophie, Duchess of Hohenberg (Czech: Žofie Marie Josefína Albína hraběnka Chotková z Chotkova a Vojnína, German: Sophie Maria Josephine Albina Gräfin Chotek von Chotkow und Wognin); Born 1 March 1868 - 28 June 1914) Sophie was born in Stuttgart to a prominent Bohemian aristocratic family. She was the fourth daughter of Count Bohuslaw Chotek von Chotkow und Wognin and his wife, Countess Wilhelmine Kinsky von Wchinitz und Tettau.
Dukes of Hohenberg - 1917-present
Duke Maximilian ....(1902-1962), with issue
Duke Franz ...............(1927-1977), with issue
Duke Georg ..............(born 1929), with issue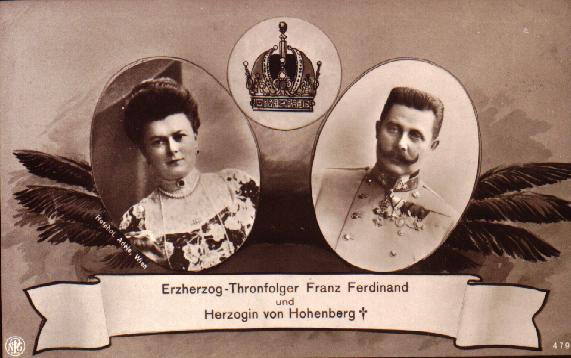 The Line of Succession to the Title Duke of Hohenberg

1. HSH Prince Nikolaus of Hohenberg (b. 1961), heir apparent, son of Duke Georg
2. HSH Prince Karl of Hohenberg (b. 1991), son of Prince Nikolaus
3. HSH Prince Maximilian of Hohenberg (b. 1970), son of Duke Georg
4. HSH Prince Nikolaus of Hohenberg (b. 2001), son of Prince Maximilian
5. HSH Prince Leopold of Hohenberg (b. 2006), son of Prince Maximilian
6. HSH Prince Albrecht of Hohenberg (b. 1931), son of Duke Maximilian
7. HSH Prince Leo Johannes of Hohenberg (b. 1964), son of Prince Albrecht
8. HSH Prince Adrien of Hohenberg (b. 2003), son of Prince Leo Johannes
9. HSH Prince Stephan of Hohenberg (b. 1972), son of Duke Maxmilian's late son Johannes
10. HSH Prince Nepomuk of Hohenberg (b. 2005), son of Prince Stephan
11. HSH Prince Georg of Hohenberg (b. 1975), son of Duke Maxmilian's late son Johannes
12. HSH Prince Peter of Hohenberg (b. 1936), son of Duke Maximilian
13. HSH Prince Gerhard of Hohenberg (b. 1941), son of Duke Maximilian
14. HSH Prince Franz Ferdinand of Hohenberg (b. 1969), a male-line grandson of Duchess Sophie's son Ernst
15. HSH Prince Ernst of Hohenberg (b. 1944), son of Duchess Sophie's son Ernst
Titles and Styles of The Ducal Family
The members of this house and family bear the titles of Prince or Princess

of Hohenberg together

with the formal appellation of His or Her Serene

Highness, the head of the house bears the Title of Duke of Hohenberg together with the formal appellation of His Highness.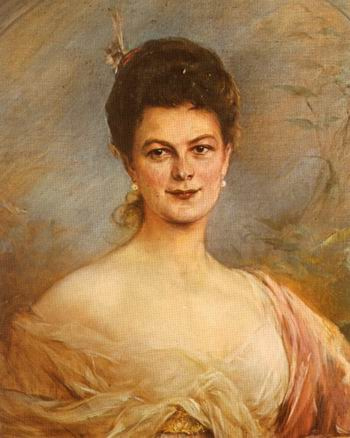 The Genealogy of The Ducal House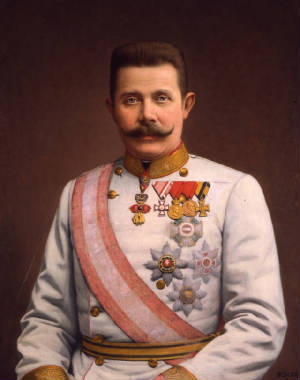 1e) Franz Ferdinand Karl Ludwig Joseph, who became heir presumptive to the Imperial Throne on the death of his cousin, the Crown Prince Rudolf, in 1889 (Graz 18 Dec 1863-assassinated at Sarajevo 28 Jun 1914); m.(morganatically) at Reichstadt, Bohemia 1 Jul 1900 Sophie Gfn Chotek von Chotkowa, who was in 1905 cr Herzogin von Hohenberg (Durchlaucht) (Stuttgart 1 Mar 1868-assassinated at Sarajevo 28 Jun 1914); their issue bear the titles Fürst[in] von Hohenberg (Durchlaucht), except the head of the house, who is Herzog von Hohenberg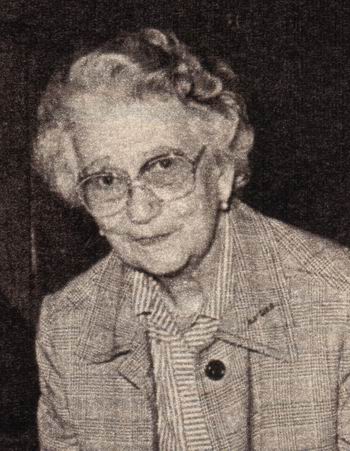 1f) Sophie Marie Franziska Antonia Ignatia Alberta (Konopischt 24 Jul 1901-Thannhausen 27 Oct 1990); m.Tetschen 8 Sep 1920 Friedrich Gf von Nostitz-Rieneck (Prague 1 Nov 1893-Graz 29 Dec 1973)


2f) Maximilian Karl Franz Michael Hubert Anton Ignatius Joseph Maria Hg von Hohenberg (Schloß Belvedere 29 Sep 1902-Vienna 8 Jan 1962); m.Wolfegg 16 Nov 1926 Elisabetha Bona Gfn von Waldburg zu Wolfegg u.Waldsee (Waldsee 10 Aug 1904-Salzburg 13 Mar 1993)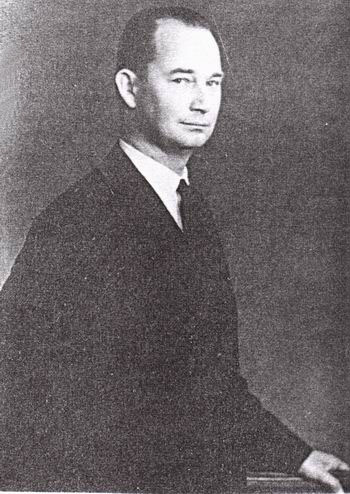 1g) Franz Ferdinand Friedrich Ernest Karl Leopold Mauritius Hubertus Maria Hg von Hohenberg (Artstetten, Lower Austria 13 Sep 1927-Ried in der Riedmark, Upper Austria 16 Aug 1977); m.Luxemburg 9 May 1956 Elisabeth Pss of Luxemburg (Schloß Berg 22 Dec 1922-22 Nov 2011)


1h) Anna (Anitb) Charlotte Maximiliana Euphemia Maria Helena, b.Schloß Berg 18 Aug 1958; m.1st Luxemburg 15 Jul 1978 (rel) Artstetten 22 Jul 1978 (div 1998) Romée de la Poëze Cte d'Harambure (b.Düsseldorf 15 Jul 1949); m.2d Schloß Kornberg 9 Jul 2005 Andreas Gf von Bardeau (b.Graz 13 Feb 1957)
2g) Princess Sophie Felicitas Elisabetha Bona Maria Antonia von Hohenberg,
www.sophie-hohenberg-czech-rep.eu
b. at Berg Castle 10 May 1960 ; m at Marbach, Austria 17 June 1983 Jean Louis de Potesta, of the House of the Barons de Potesta, (b. at Luttich 8 Feb 1951), MBA, and has issue.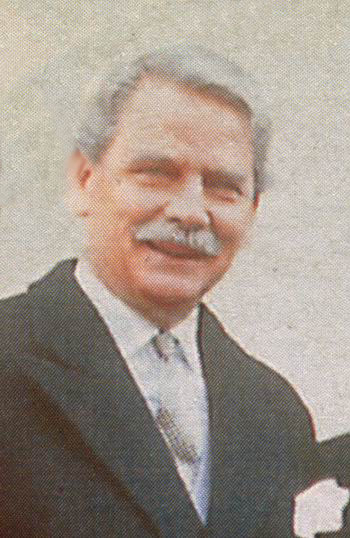 2g) Georg Friedrich Maximilian Jaroslav Petrus Canisius Markus Hubertus Maria Hg von Hohenberg, b.Artstetten 25 Apr 1929; m.(civ) Vienna 4 Jul 1960 (rel) Schloß Wald 8 Sep 1960 Eleonore Pss von Auersperg-Breunner (b.Goldegg, Lower Austria 12 Sep 1928) .

1h) Nikolaus Maximilian Ludwig Antonius Franz Leo Heinrich Josef Maria, b.Boulogne-sur-Seine 3 Jul 1961; m.(civ) Meschede 5 May 1989 (rel) Fürstenberg, Westfalen 6 May 1989 Marie Elisabeth Gfn von Westphalen zu Fürstenberg (b.Münster 7 Aug 1963)

1i) Karl Georg Ferdinand Johannes Baptista Clemens Maria, b.Frankfurt 24 Jun 1991

2i) Johanna Marie Henriette Elisabetha Bona Sophie Antonia, b.Meschede 13 Jun 1993

3i) Teresa Maria-Felicitas Margarete Anna Bernadette Polycarpia, b.Frankfurt 23 Feb 1996

4i) Sophie Marie Natalie Therese Edith Agnes, b.Blaricum, Netherlands 20 Apr 2000

2h) Henriette Maria Bernadette Elisabetha Bona Genovefa Theresia, b.Boulogne-sur-Seine 9 Nov 1962

3h) Maximilian Andreas Gerhard Paul Severin Karl Martin Franz Leopold Josef Maria, b.Buenos Aires 25 Jan 1970; m.Lucca 9 Sep 2000 Emilia Oliva Cattaneo Vieti (b.Genoa 29 Jul 1971)

1i) Nikolaus Georg Cesare Paul Maria, b.London 7 Nov 2001

2i) Luisa Eleonore Rita Anna Maria, b.London 21 Feb 2004

3i) Leopold Tommaso Stanislaus Francesco Josef Maria, b.Munich 13 Nov 2006

3g) Albrecht Philipp Leopold Josef Andreas Hubertus Maria, b.Artstetten 4 Feb 1931; m.(civ) Vienna 11 Apr 1962 (rel) Vienna 12 May 1962 Leontine Gfn von Cassis-Faraone (b.Vught, Netherlands 3 Aug 1933) .

1h) Margarete Elisabeth Juliana Maria, b.Vienna 19 Jun 1963; m.Munich 28 Dec 1990 (rel) Vienna 20 Apr 1991 Josef Carl Archduke of Austria (below)

2h) Leo Johannes Maximilian Josef Koloman, b.Vienna 28 Sep 1964; m.Lisbon 3 Sep 1994 Rosalind Roque Alcoforado (b.NewYork 3 Jul 1964)

1i) Geneviève Leontine Johanna Andrea, b.Vienna 8 Mar 1998

2i) Adrien Eugenio Robert Edward, b.Vienna 29 Oct 2003

3h) Johanna Sophie Carolina Maria, b.Vienna 29 Apr 1966; m.Strobl am Wolfgangsee 17 Jun 1995 Andreas Gf Henckel von Donnersmarck (b.Schloß Berg 30 Mar 1959)

4h) Katharina Aglae Franziska Maria, b.Vienna 9 Mar 1969; m.Strobl am Wolfgangsee 3 May 1997 Carlos Manuel Méndez de Vigo y Löwenstein-Wertheim-Rosenberg (b.Munich 27 Jul 1969; see Löwenstein)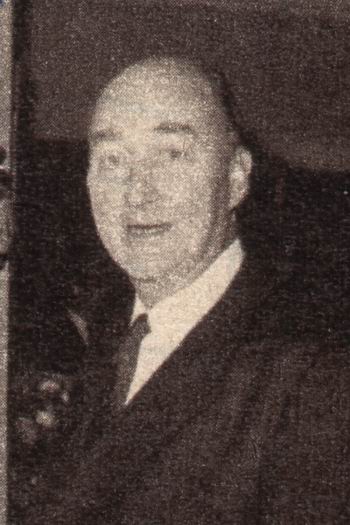 4g) Johannes Andreas Josef Antonius Michael Severinus Alexander Hubertus Maria (Artstetten 3 May 1933-Salzburg 11 Oct 2003); m.(civ) Salzburg 28 Aug 1969 (rel) Salzburg 11 Oct 1969 Elisabeth Meilinger-Rehrl (b.Bramberg-Weyerhof 30 May 1947)

1h) Sophie Christina Philippa Elisabetha Bona Bernadette Maria, b.Salzburg 26 May 1970; m.St.Gilgen 7 Oct 2006 Clemens Frhr von Trauttenberg (b.Linz 23 Nov 1973)

2h) Stephan Maximilian Rupertus Bernhardin Antonius Franz Josef, b.Salzburg 3 Jul 1972; m.Salzburg 30 Sep 2000 Leonie v.Kloss (b.Salzburg 11 Apr 1977)

1i) Philippa Sophie Caroline Elisabeth Phoebe Laura Lilly Maria, b.Vienna 21 Jul 2001

2i) Antonia Josepha Gloria Laudina Petra Julia Maria, b.Salzburg 7 Jan 2003

3i) Johannes Nepomuk Georg Karl Thomas Maximus Maria (b.Salzburg 21 Dec 2005)

4i) Josepha Maximiliana Helena Isabella Fernanda Maria (b.Vienna 23 Sep 2009)

3h) Georg Paulus Virgil Florian Blasius Josef, b.Salzburg 3 Feb 1975; m.Salzburg 24 Sep 2005 (rel) Vienna 8 Oct 2005 Valerie Hutter (b.Vienna 26 Mar 1976)

4h) Isabelle Bernadette Leontine Lilli Josepha Maria, b.Salzburg 13 May 1976

5g) Peter Friedrich Benedikt Josef Emanuel Gerhard Judas Thaddäus Hubertus Maria, b.Artstetten 26 Mar 1936;m.(civ) Salzburg 14 Apr 1970 (rel) Salzburg 16 May 1970 (div 1980) Christine-Maria Meilinger-Rehrl (b.Bramberg-Weyerhof 27 Apr 1945)
1h) Marie-Christine Anna Katharina Elisabetha Bona, b.Salzburg 25 Nov 1970


2h) Marie-Therese Elisabeth Helene, b.Salzburg 31 Jul 1972; m.Portugal 29 Sep 2007 (rel) 27 Oct 2007 Anthony John James Bailey (b.London 13 Jan 1970)

6g) Gerhard Josef Anton Stephan Jakob Wenzel Pius Hartmann Hubertus Maria, b.Vienna 23 Dec 1941

3f) Ernst Alfons Franz Ignaz Joseph Maria Anton (Konopischt 27 May 1904-Graz 5 Mar 1954); m.Vienna 25 May 1936 Marie-Therese Wood (Vienna 9 May 1910-Radmer 28 Nov 1985)

1g) Franz Ferdinand Maximilian Georg Ernst Maria Josef Zacharius Ignaz (Vienna 14 Mar 1937-Graz 8 Aug 1978);m.(civ) Gmunden (rel) Schloß Orth bei Gmunden 17 Oct 1964 Heide Zechling (b.Eisenerz 4 Jan 1941)

1h) Franz Ferdinand Karl Georg Ernst, b.Graz 24 May 1969; m.Ossiach, Kärnten 23 Sep (rel) 24 Sep 1994 Christiane Pirker (b.Villach 4 Feb 1970)

1i) Maximilian Franz Ferdinand Antonius Karl Ernst (b.Villach 27 Nov 2001)

2g) Ernst Georg Elemer Albert Josef Antonius Peregrinus Rupertus Maria, b.Vienna 1 Mar 1944; m.1st (civ) Radmer 31 Aug 1973 (rel) Radmer 2 Sep 1973 (div 1999) Patricia Anette Caesar (b.New York 12 Jun 1950); m.2nd Falun, Sweden 15 Sep 2007 Mrs Margaretha Anna Ndisi (b.Osthammar 26 Nov 1959)

1h) Eva Anne Maria, b.Graz 1 Dec 1974; m.3 Sep 2005 (div 2008) Alessandro Geromella